The Perfect, Sugar-rimmed Pink Drink for the Globes, Valentine's, and Beyond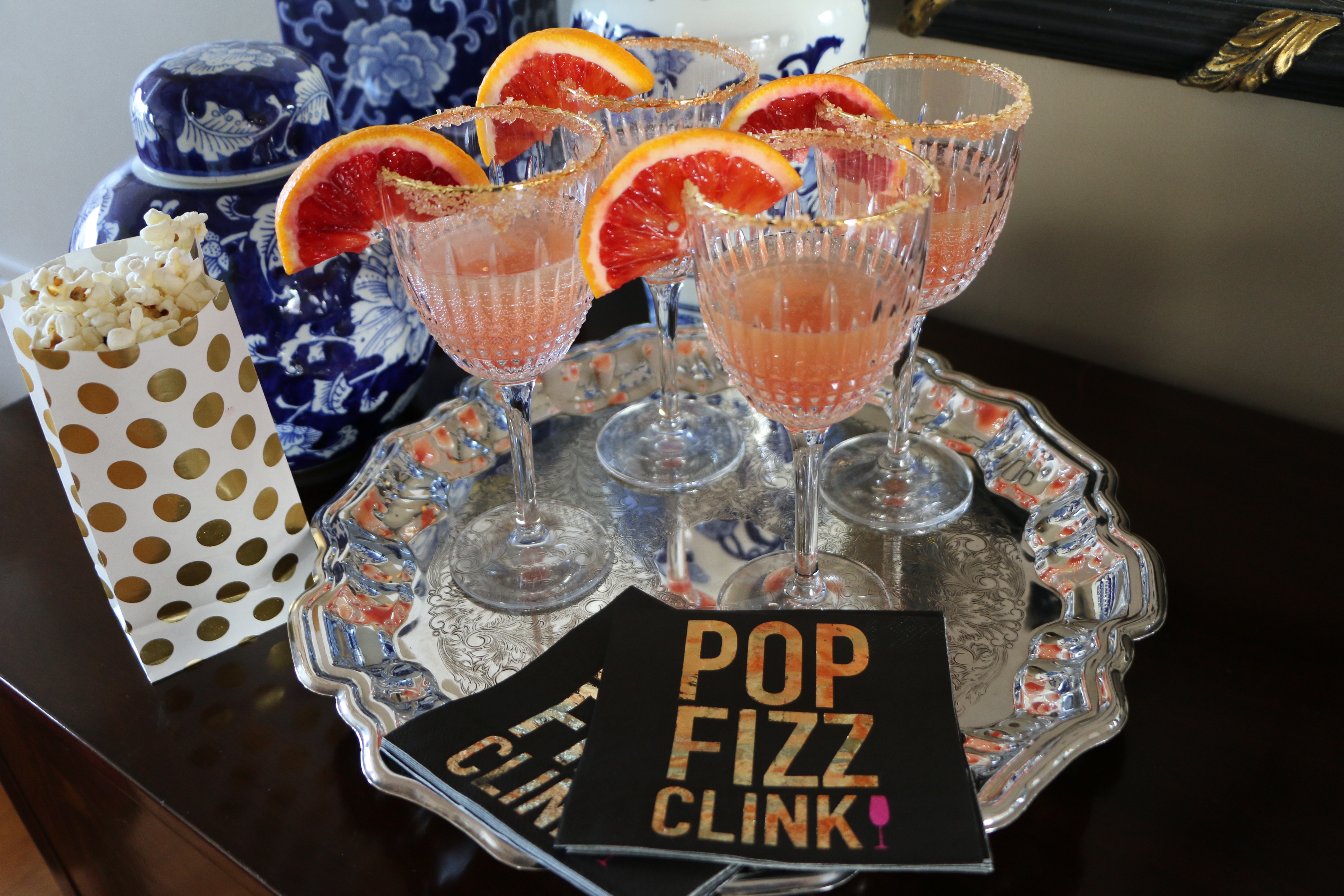 Let's be honest. The best part about awards shows is the red carpet. I'm the worst when it comes to tuning into the actual show, but aren't we all? I'm making an exception this year though as the Golden Globes celebrates its 75th anniversary.
In celebration of 75 years, celebrities tonight are sipping on this year's signature drink: the Moet 75. Pro tip: this sugar-rimmed pink drink also makes the perfect Valentine's beverage, too. Here's how to recreate it at home: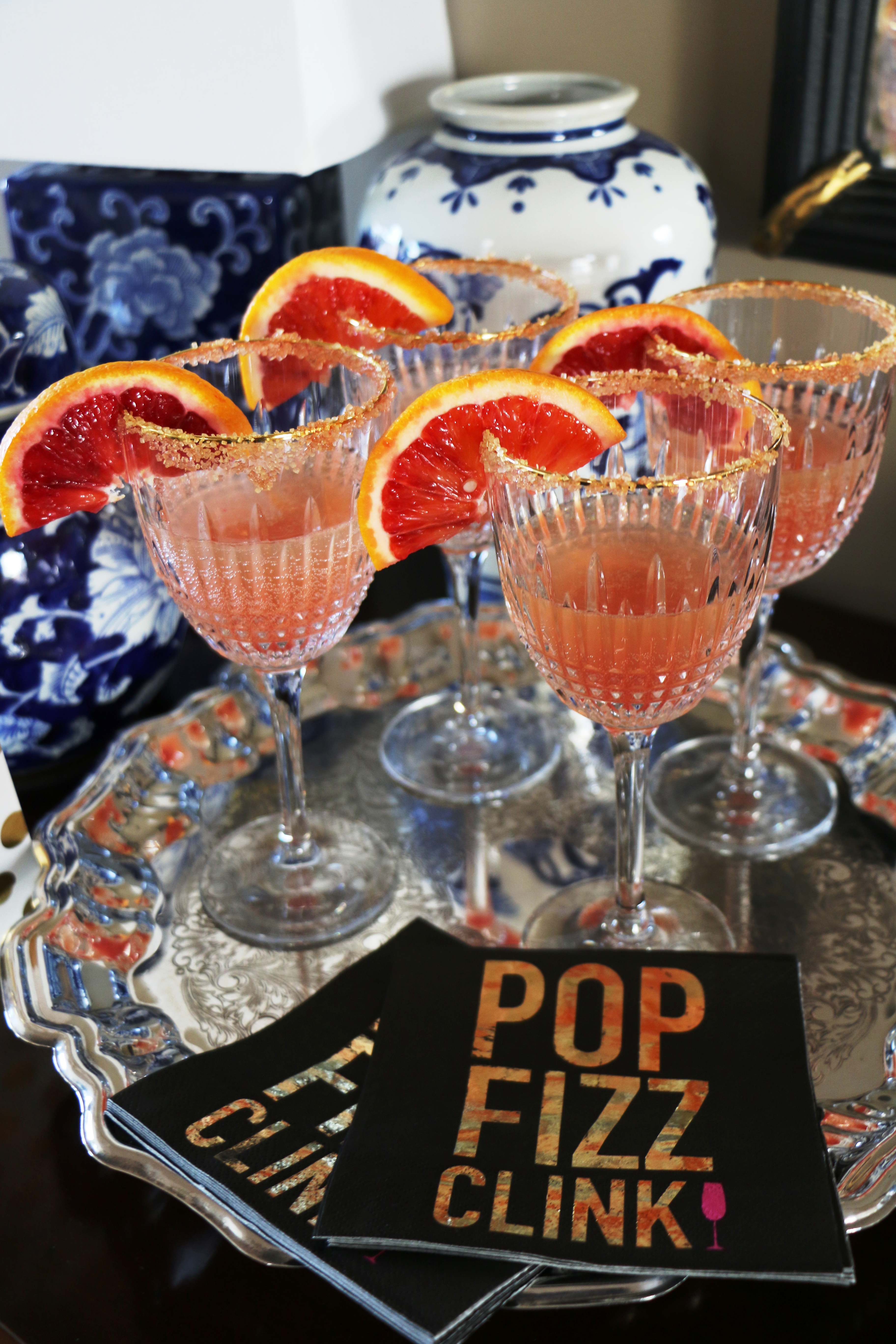 What you'll need:
3 oz Moet & Chandon Imperial Brut Champagne (or other brut champagne)
1 oz tequila
2 oz fresh blood orange juice
1 oz honey
Turbinado sugar (for rim)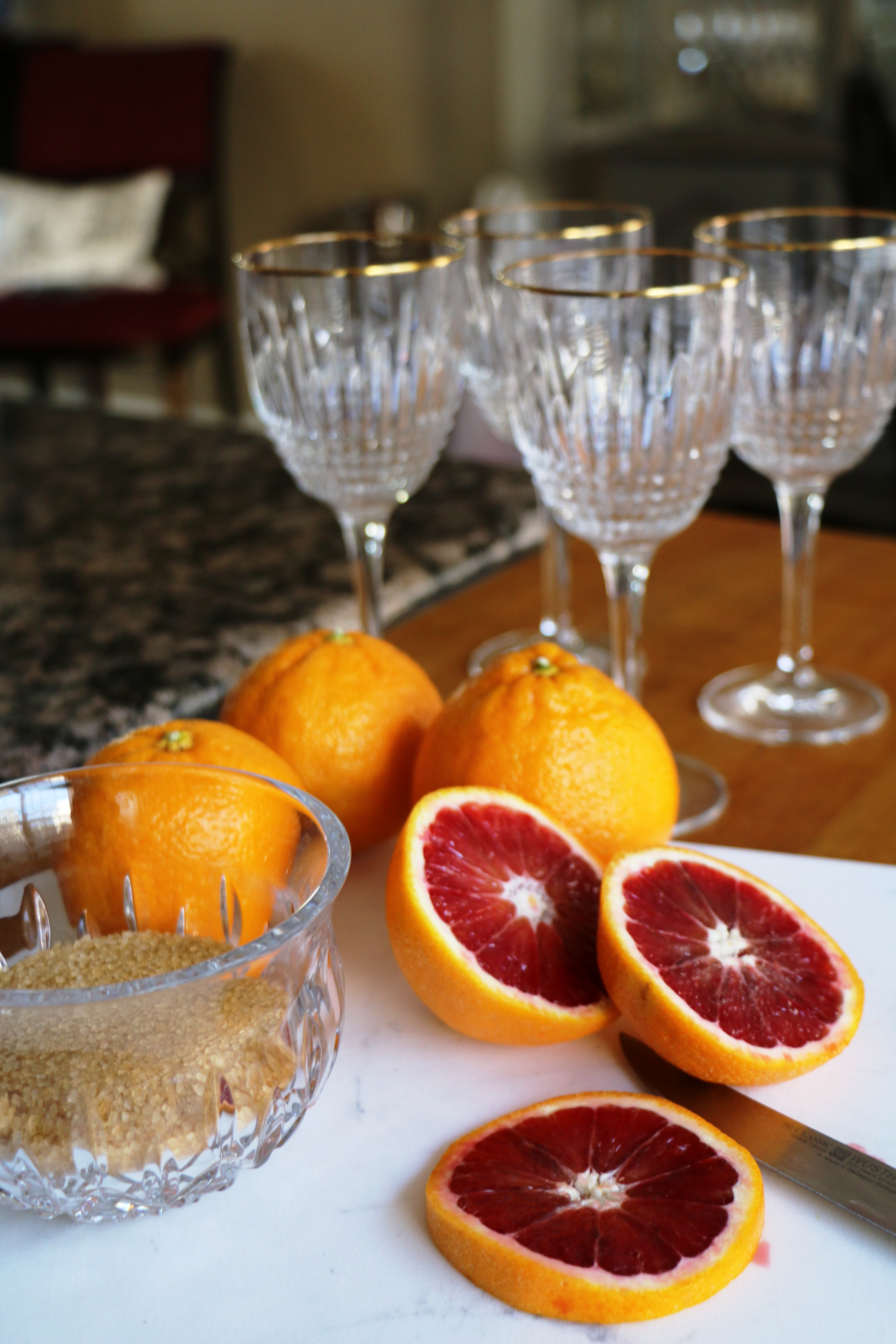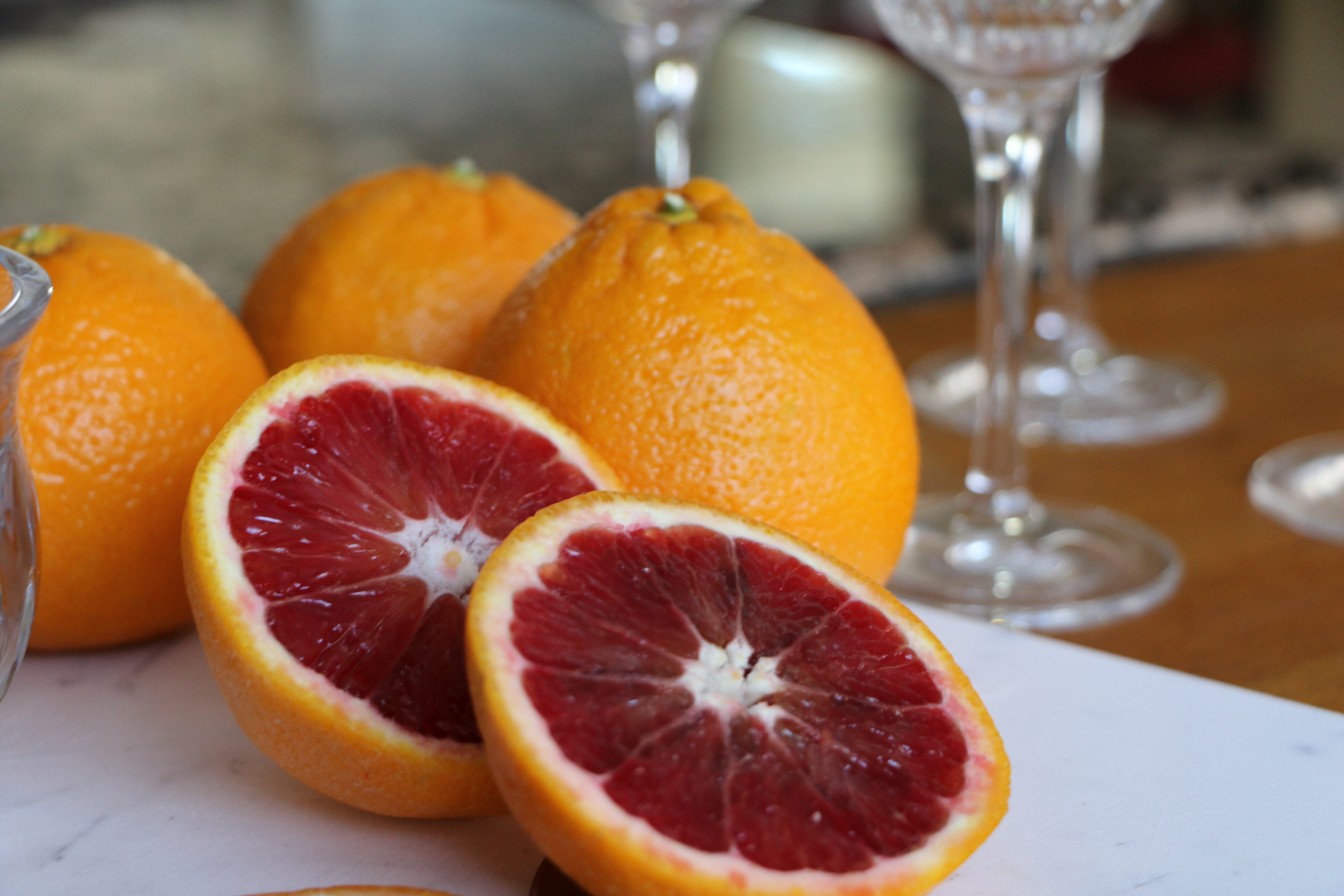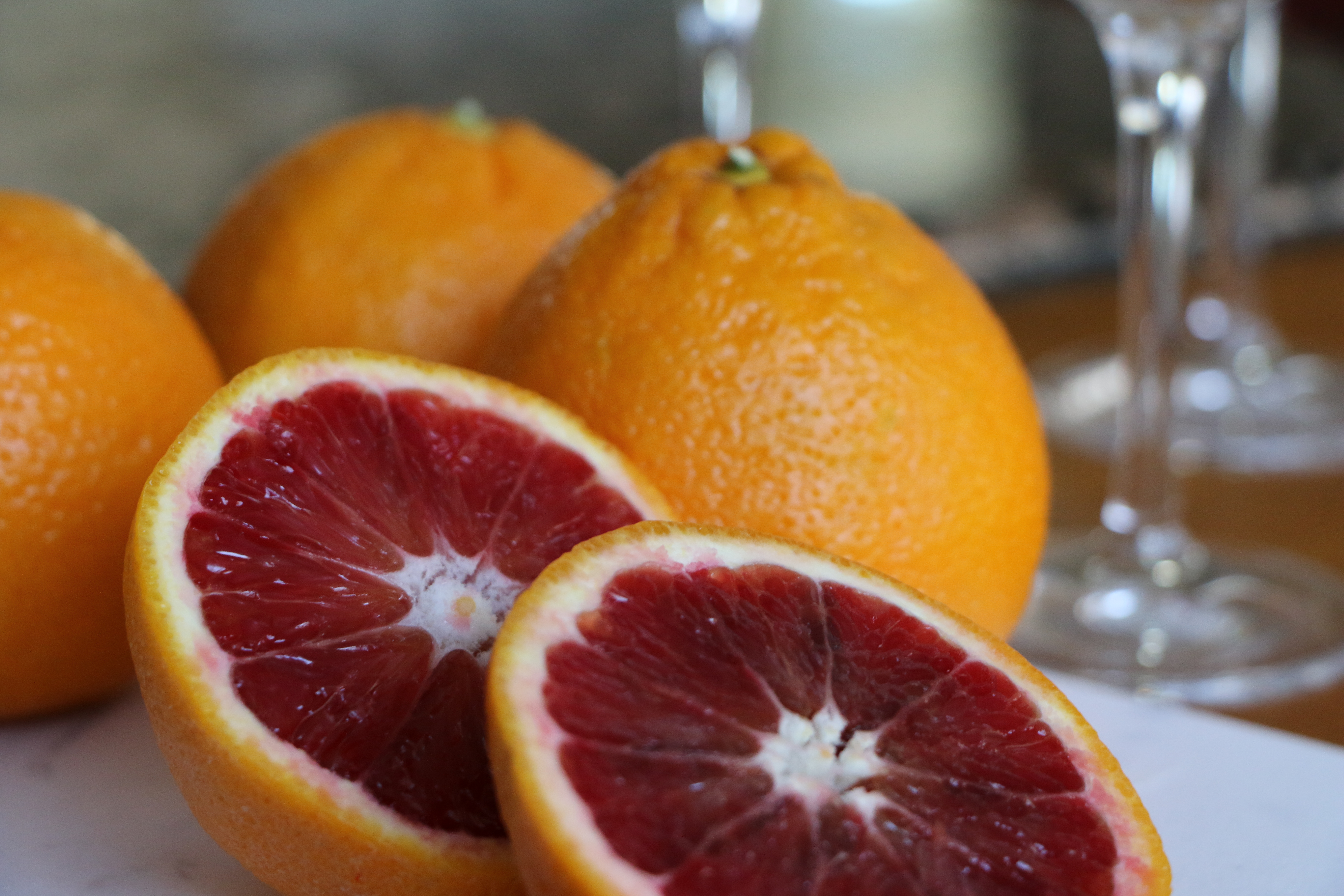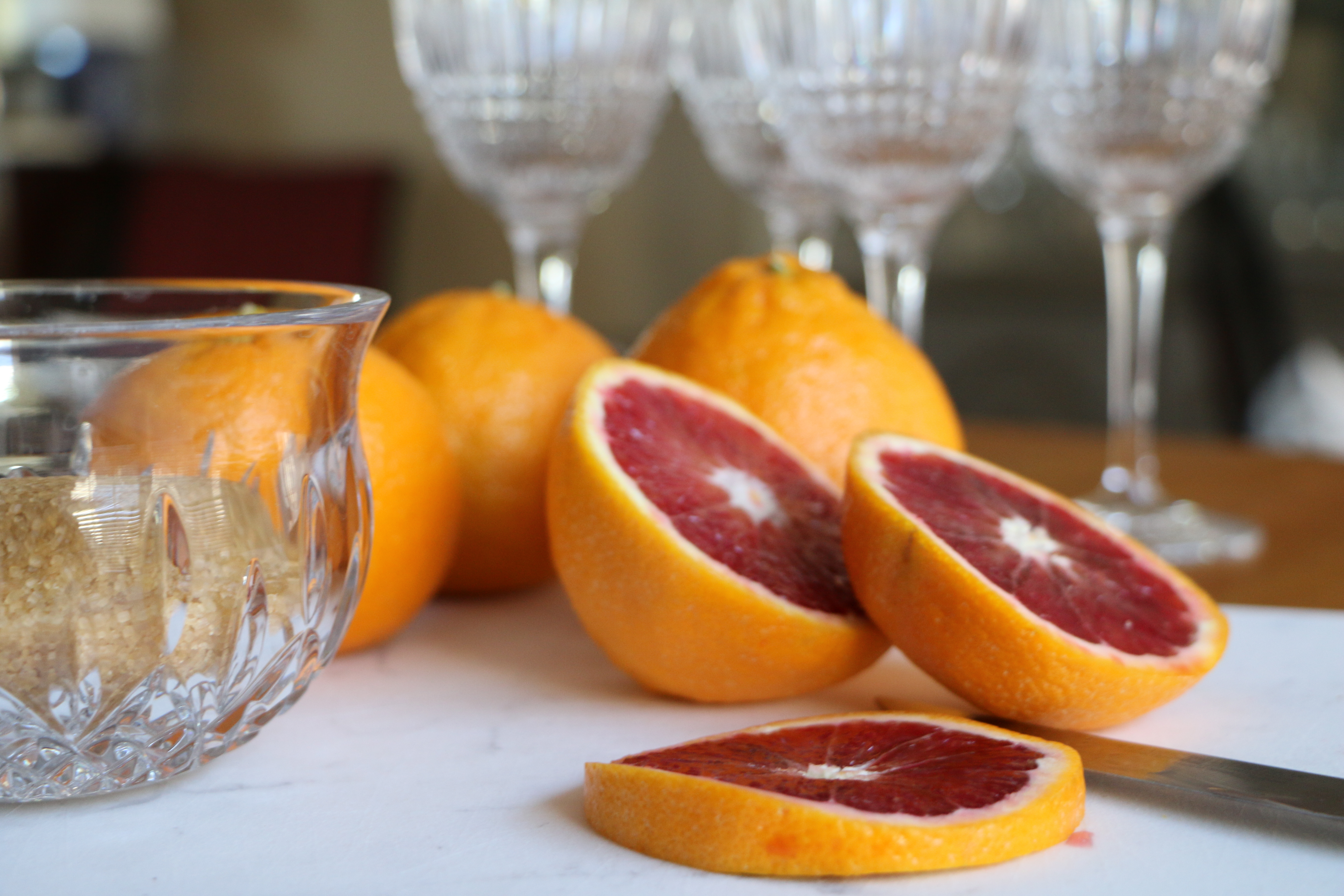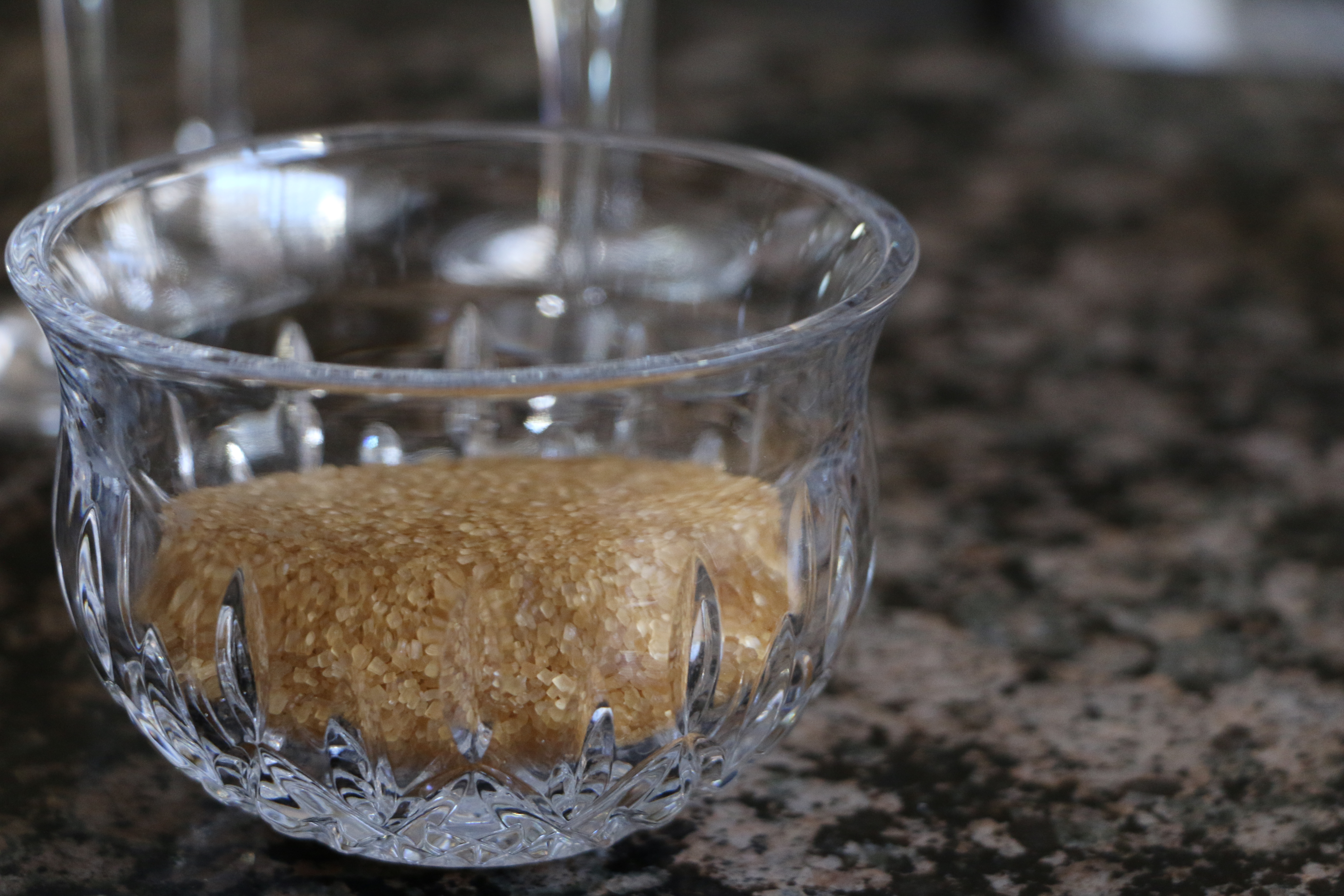 Here's how to make it:
Add the tequila, blood orange juice, and ounce of honey to a cocktail shaker and shake. Strain the mixture into your glass of choice. Gently pour in your champagne and garnish with a slice of blood orange.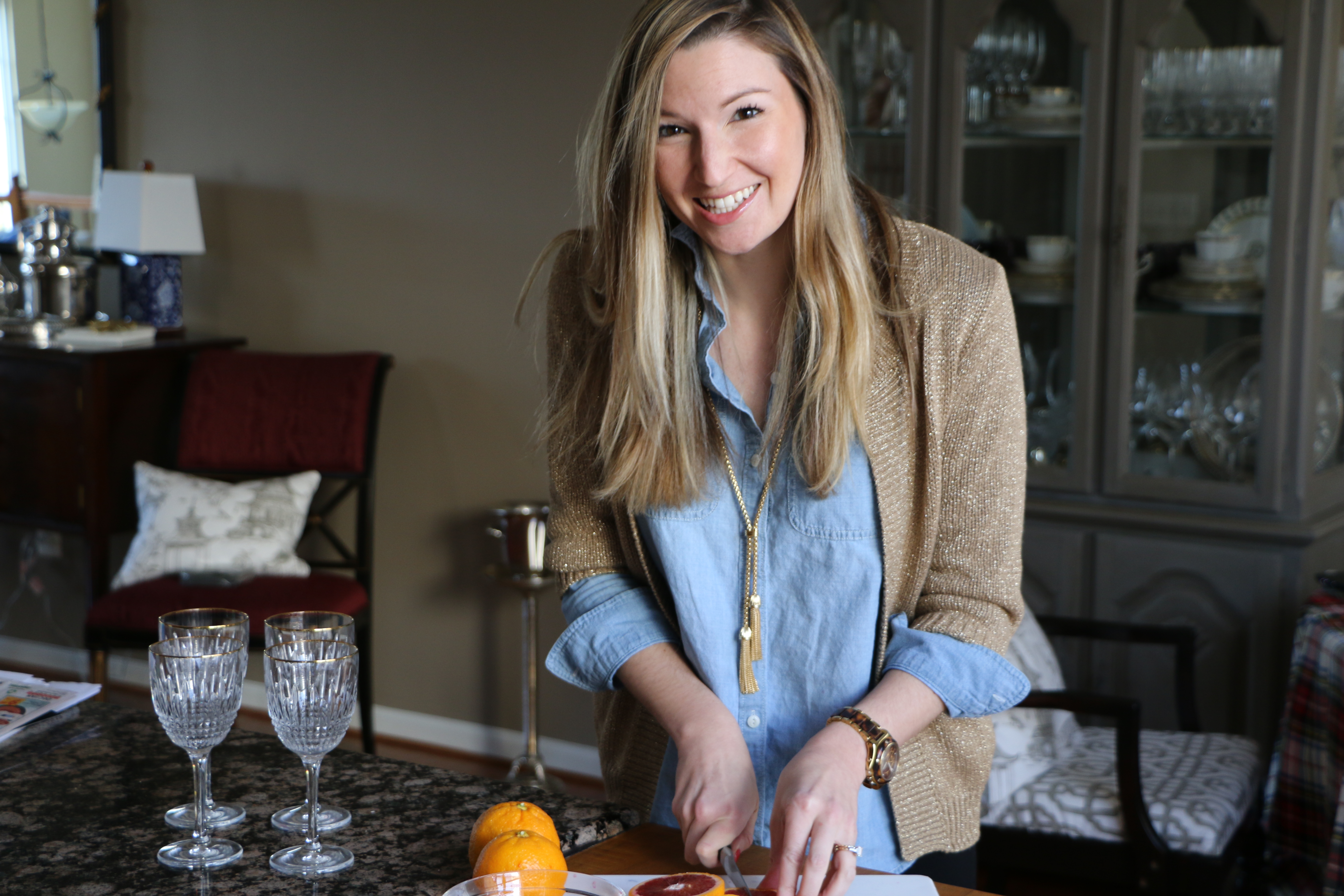 (Wearing J.Crew cardigan – old, similar here; and tassel necklace – similar here; Madewell chambray shirt, Halogen leggings)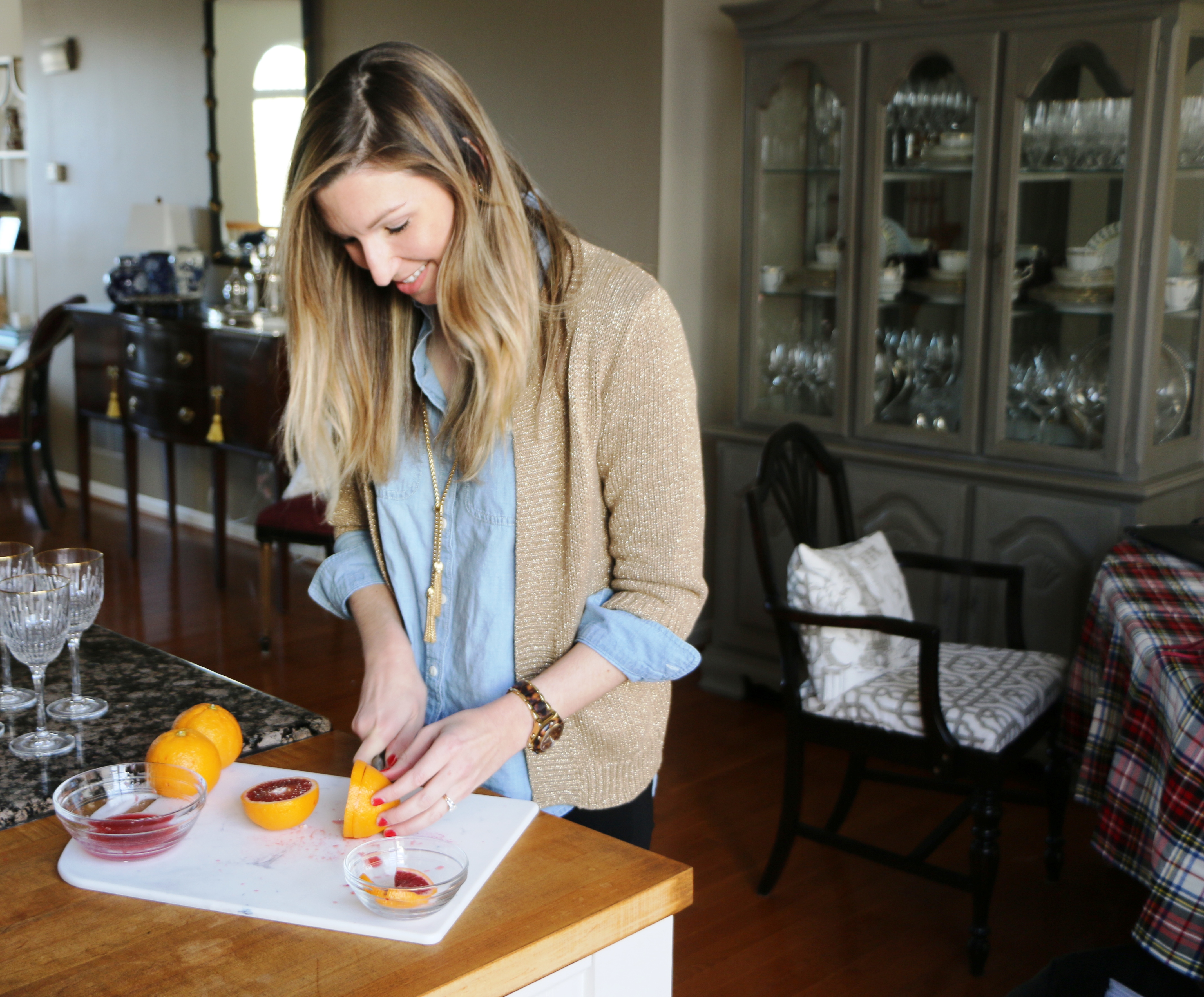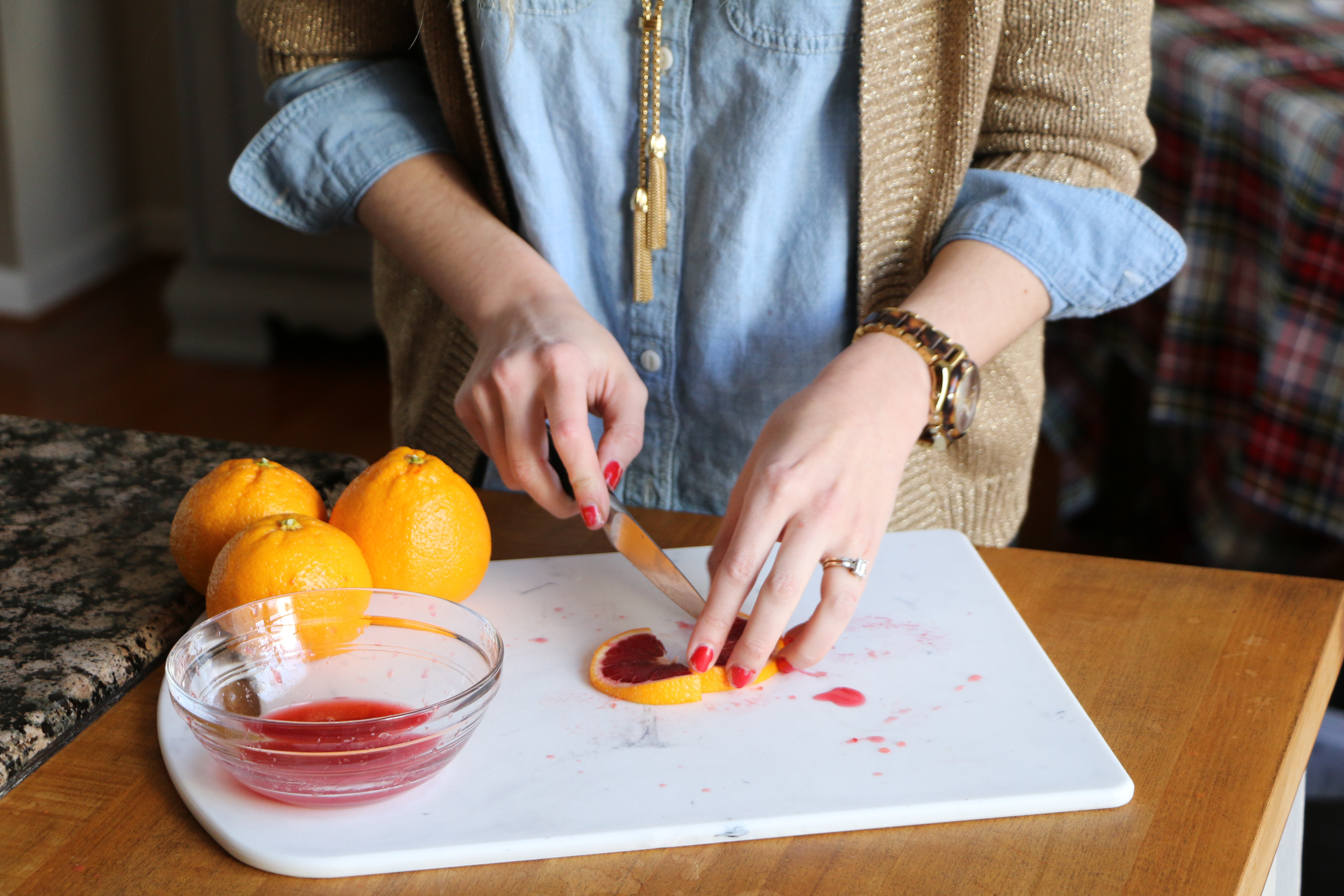 I wanted the pink to float a bit at the top, so I added the chilled champagne first, then spooned in the tequila/blood orange juice/honey mixture. The official recipe also mentions that you can add a candied blood orange slice or just a fresh blood orange slice. Since blood orange tends to be ever-so-slightly bitter, I decided to do a combination of the two by adding a turbinado sugar rim. The result was delicious!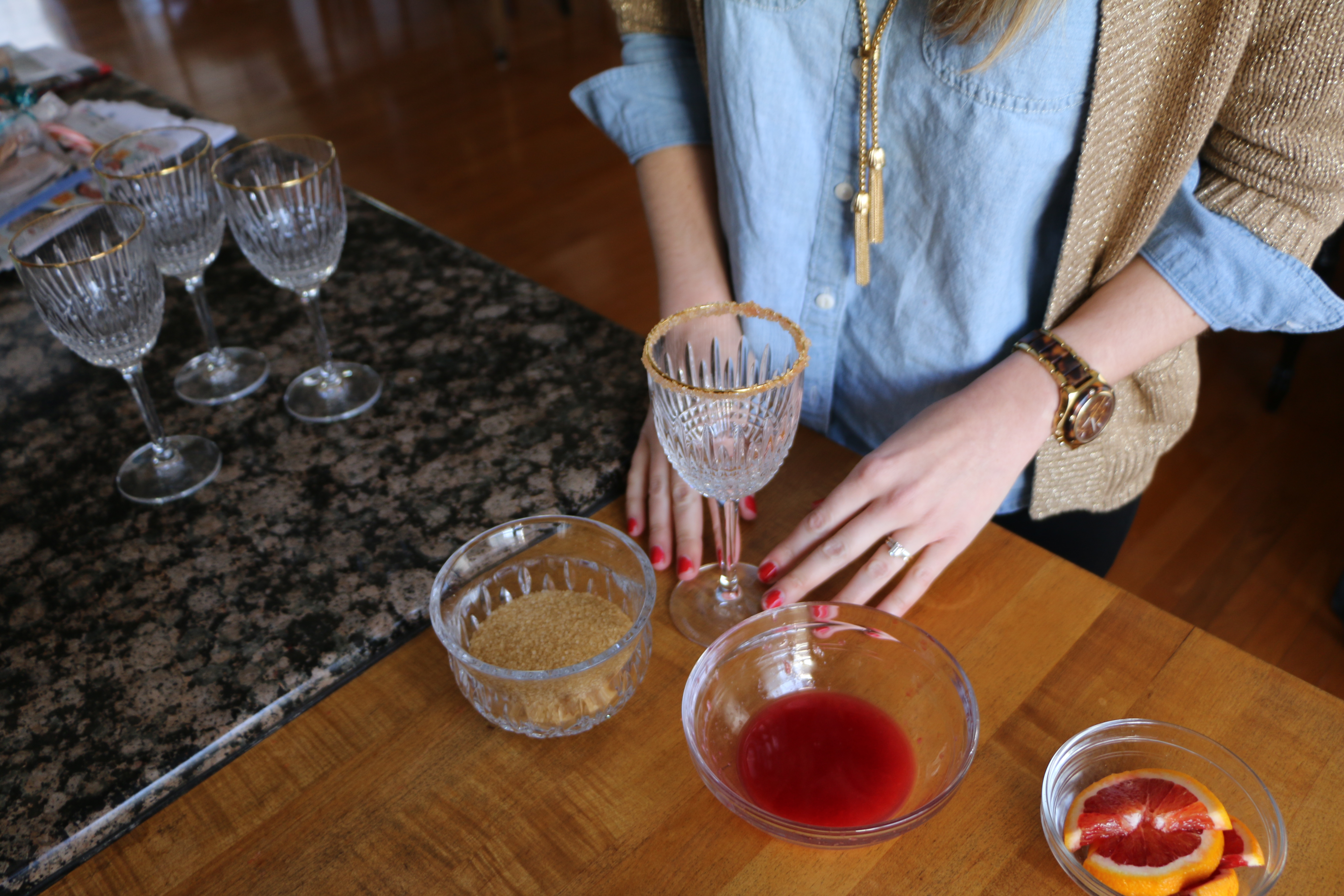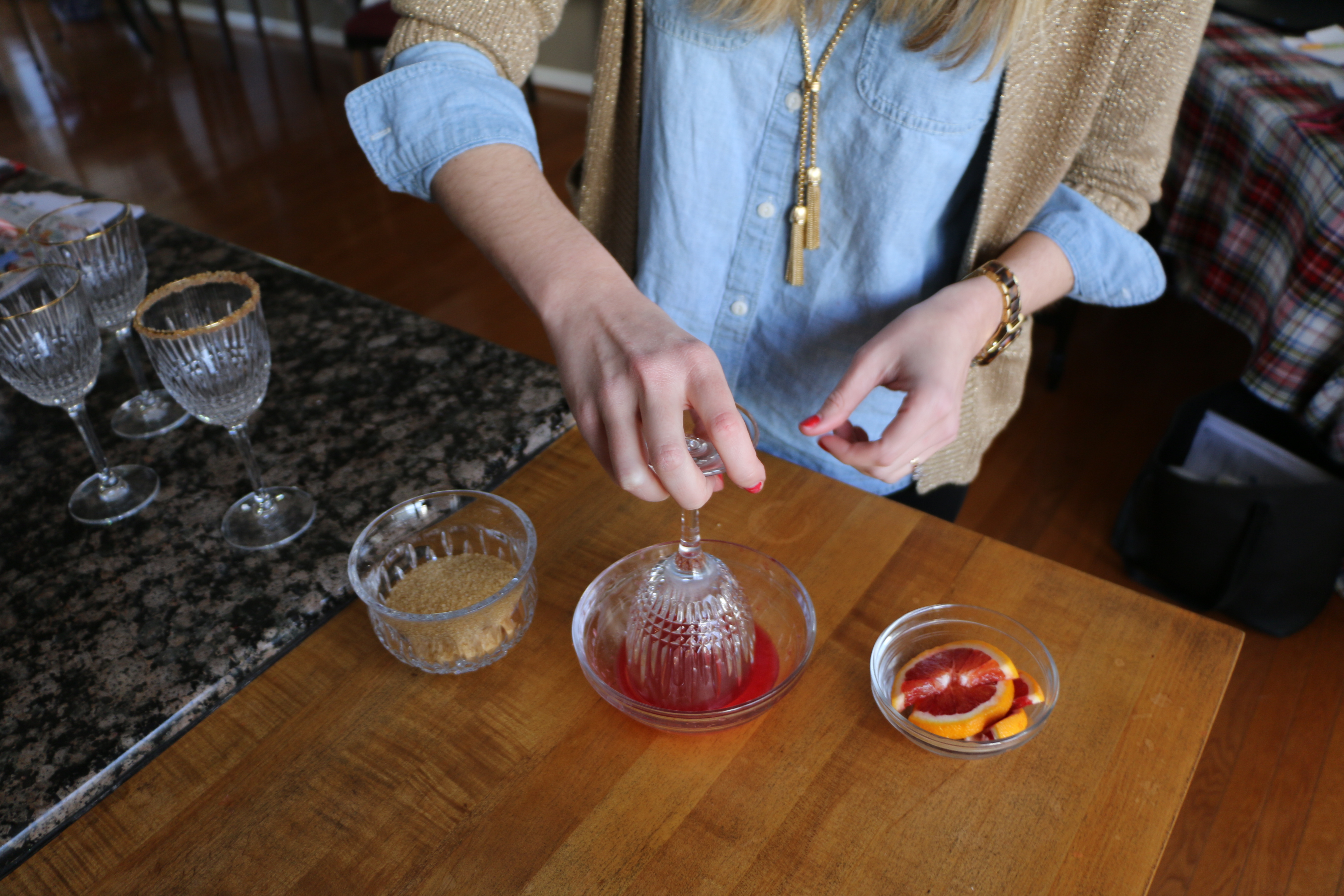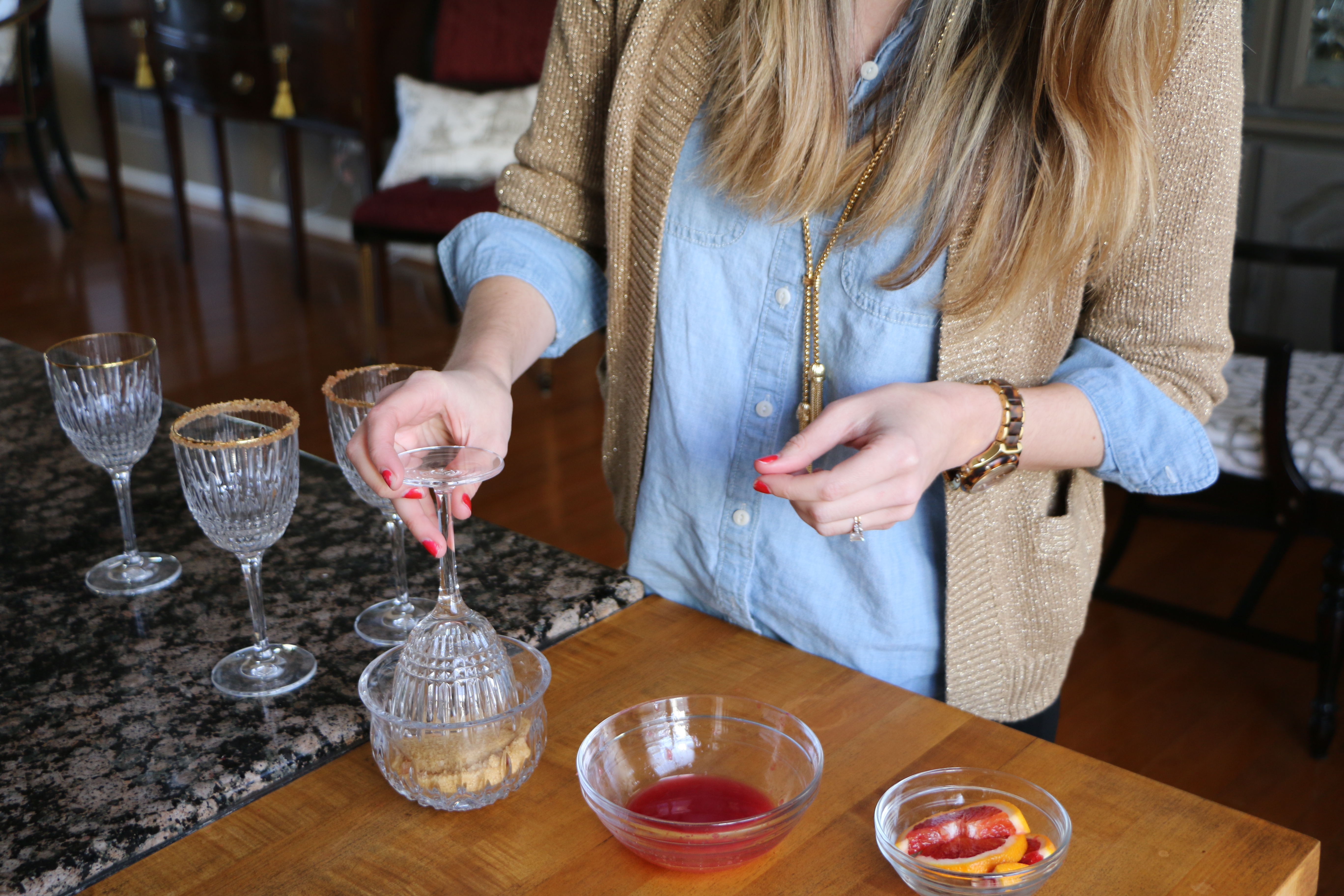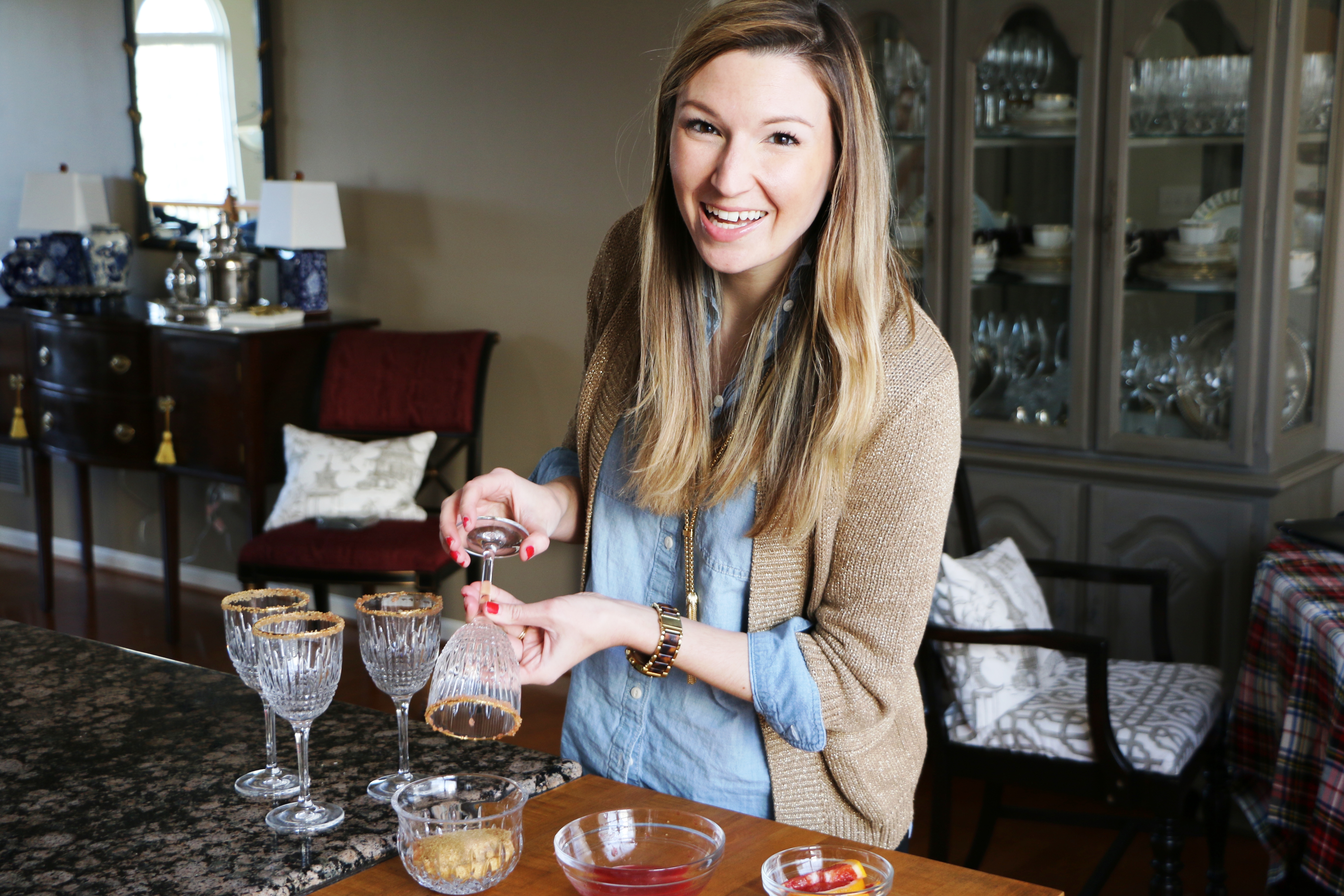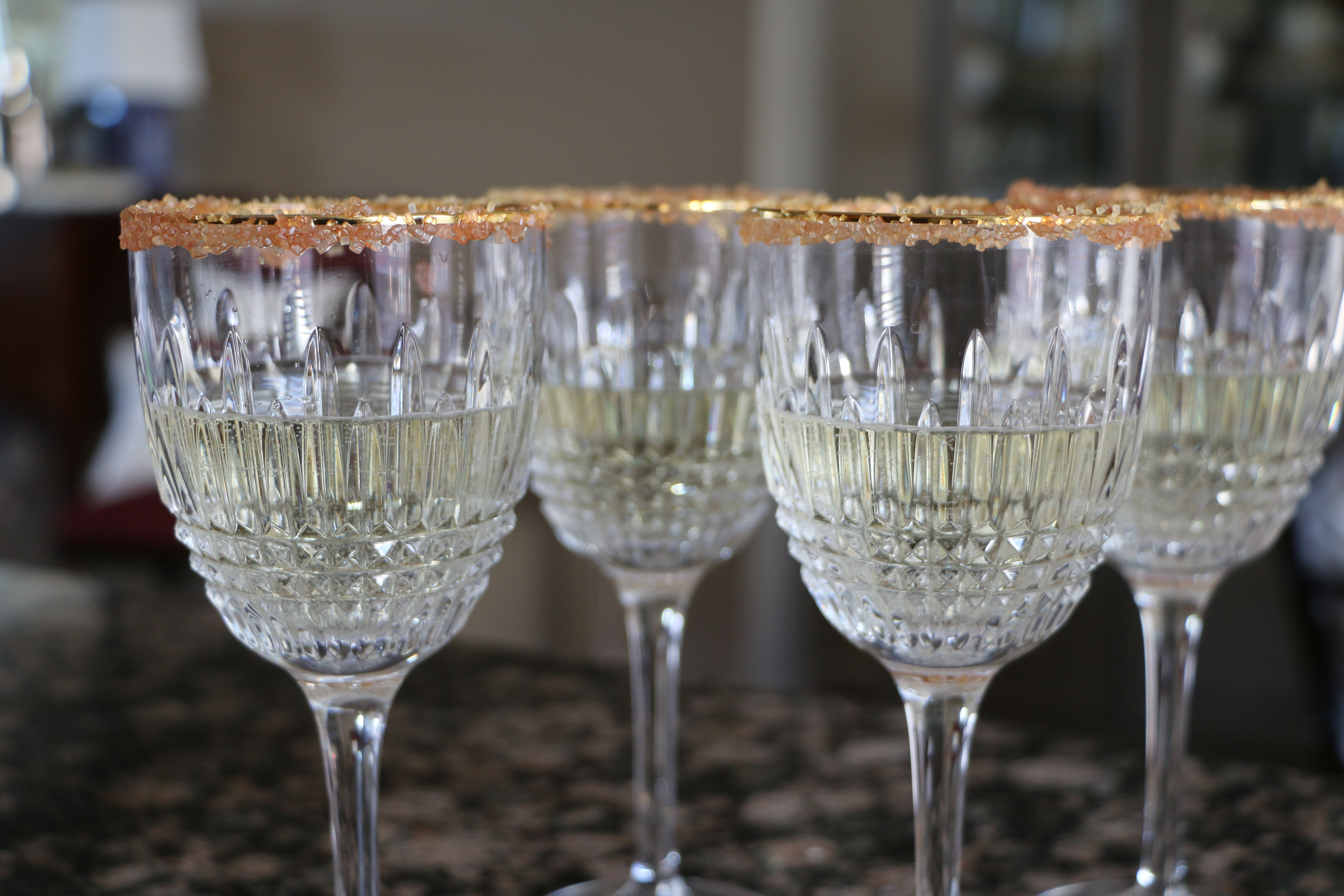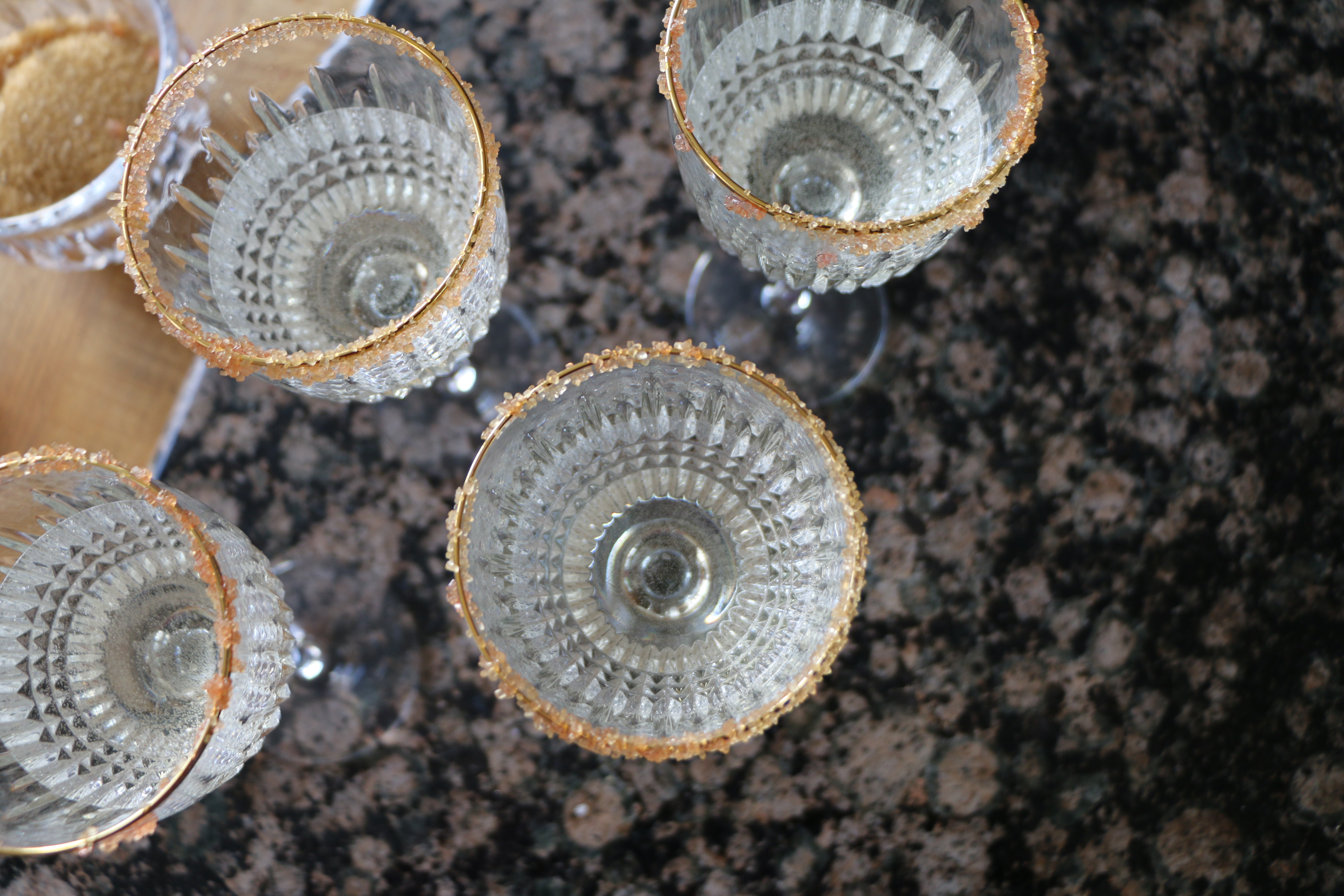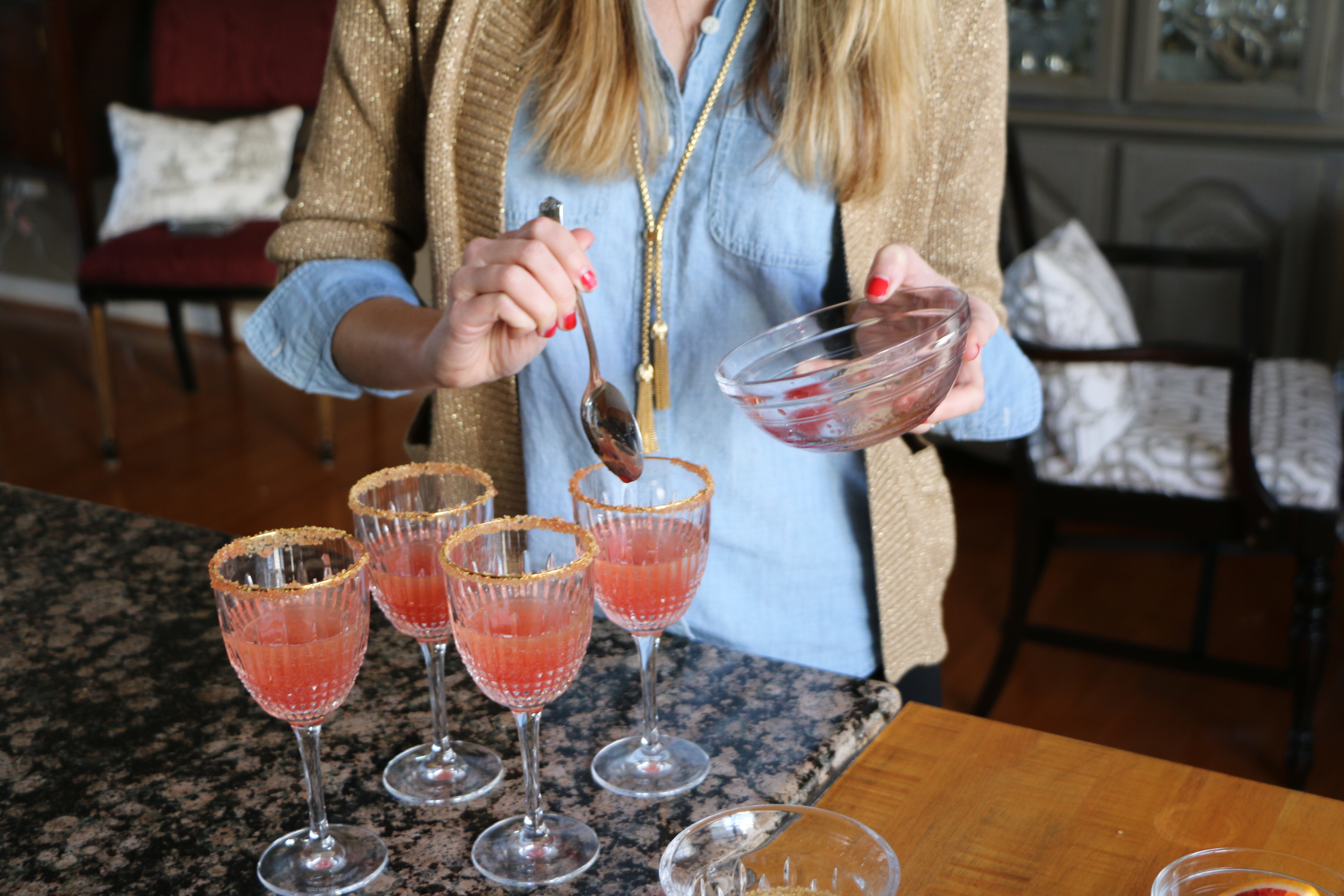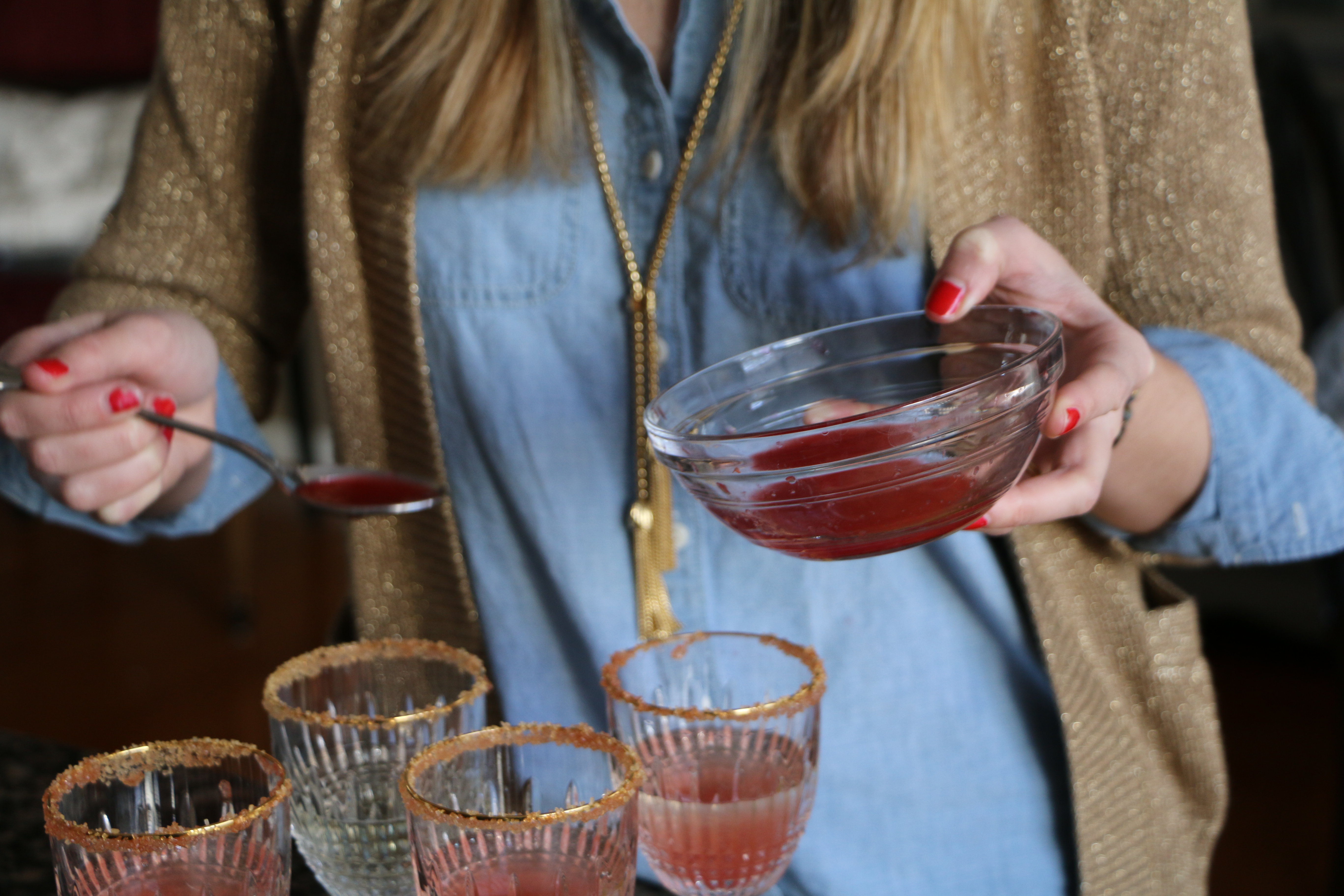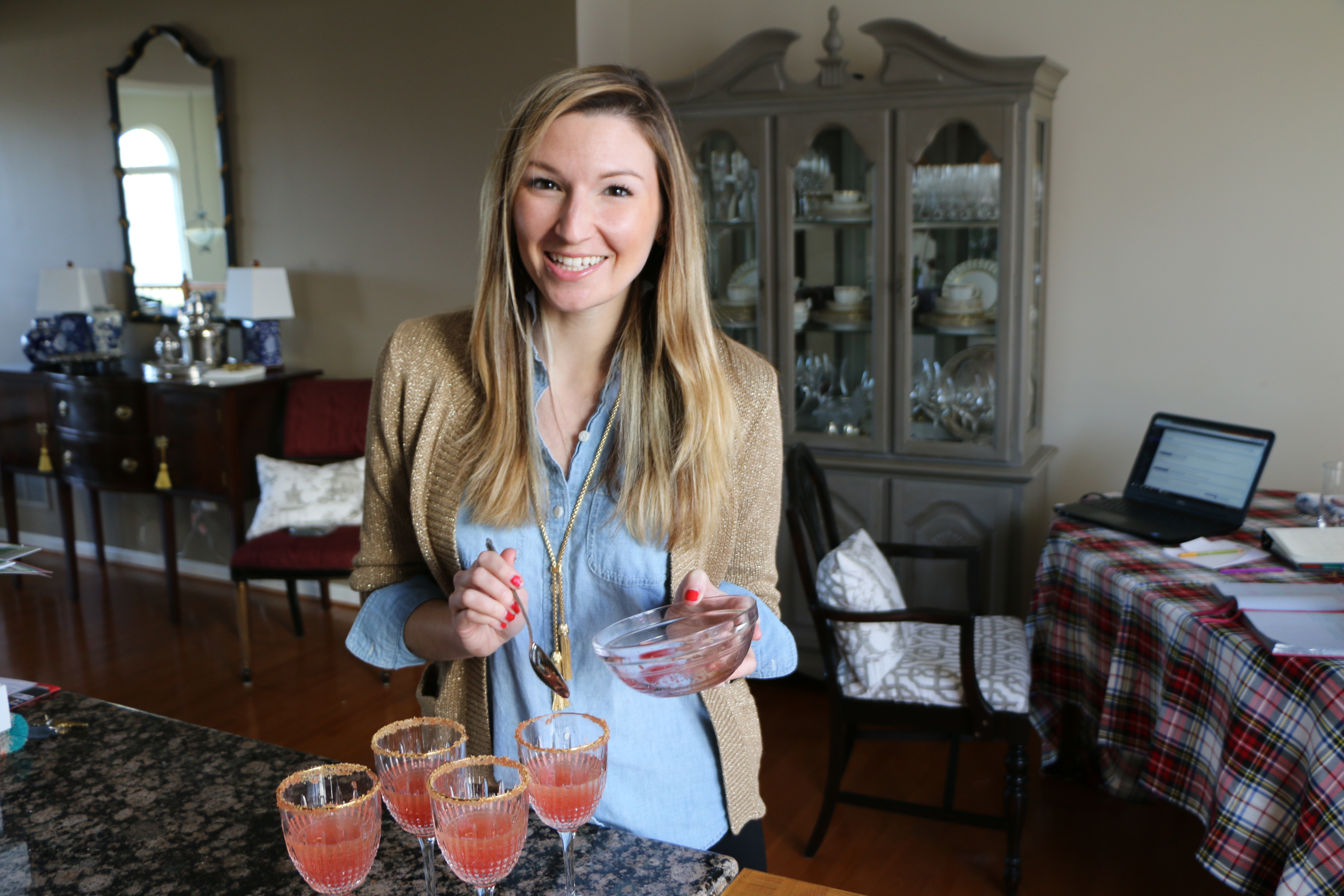 Garnish your sugared rims with fresh slices of blood oranges and you're all set to serve!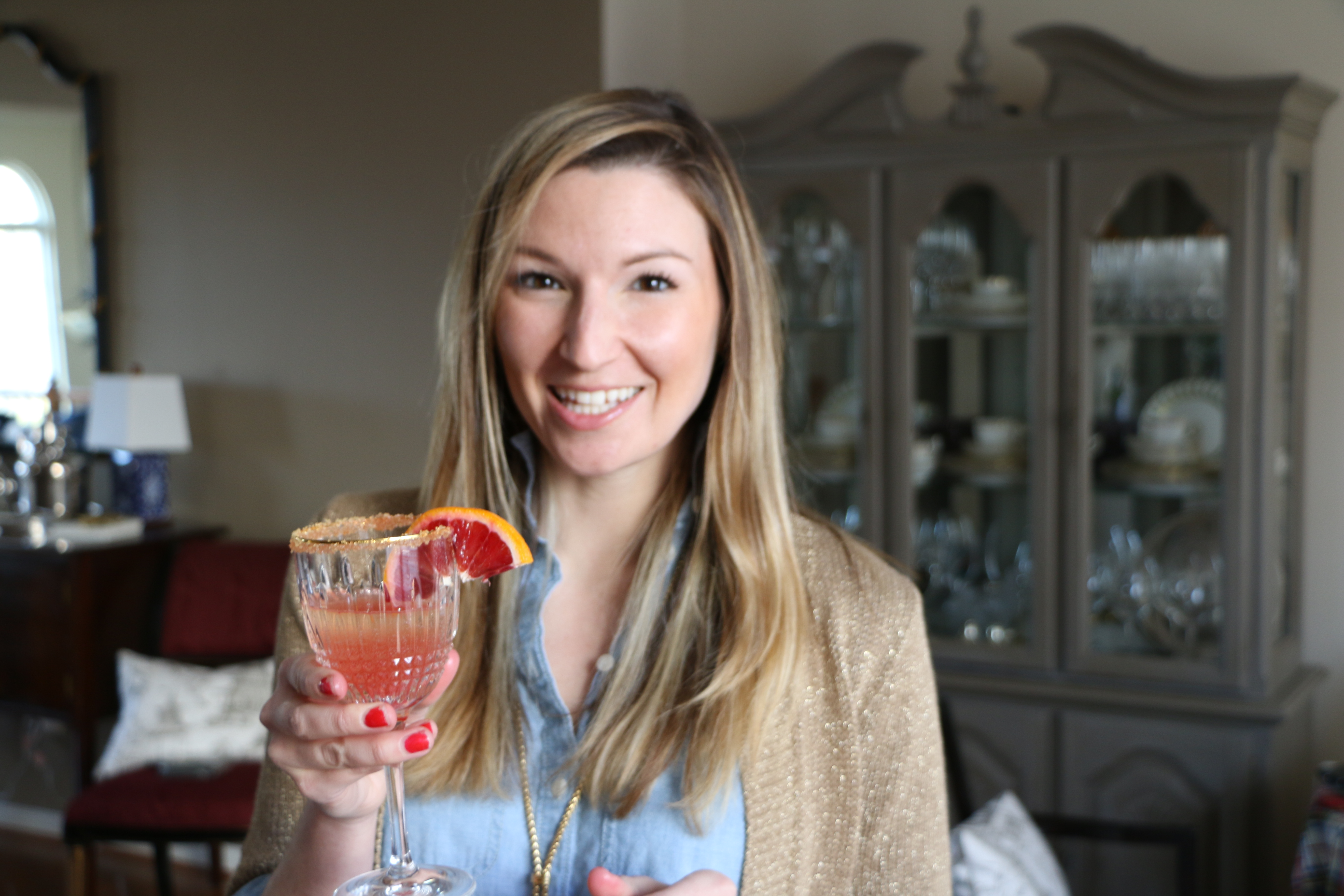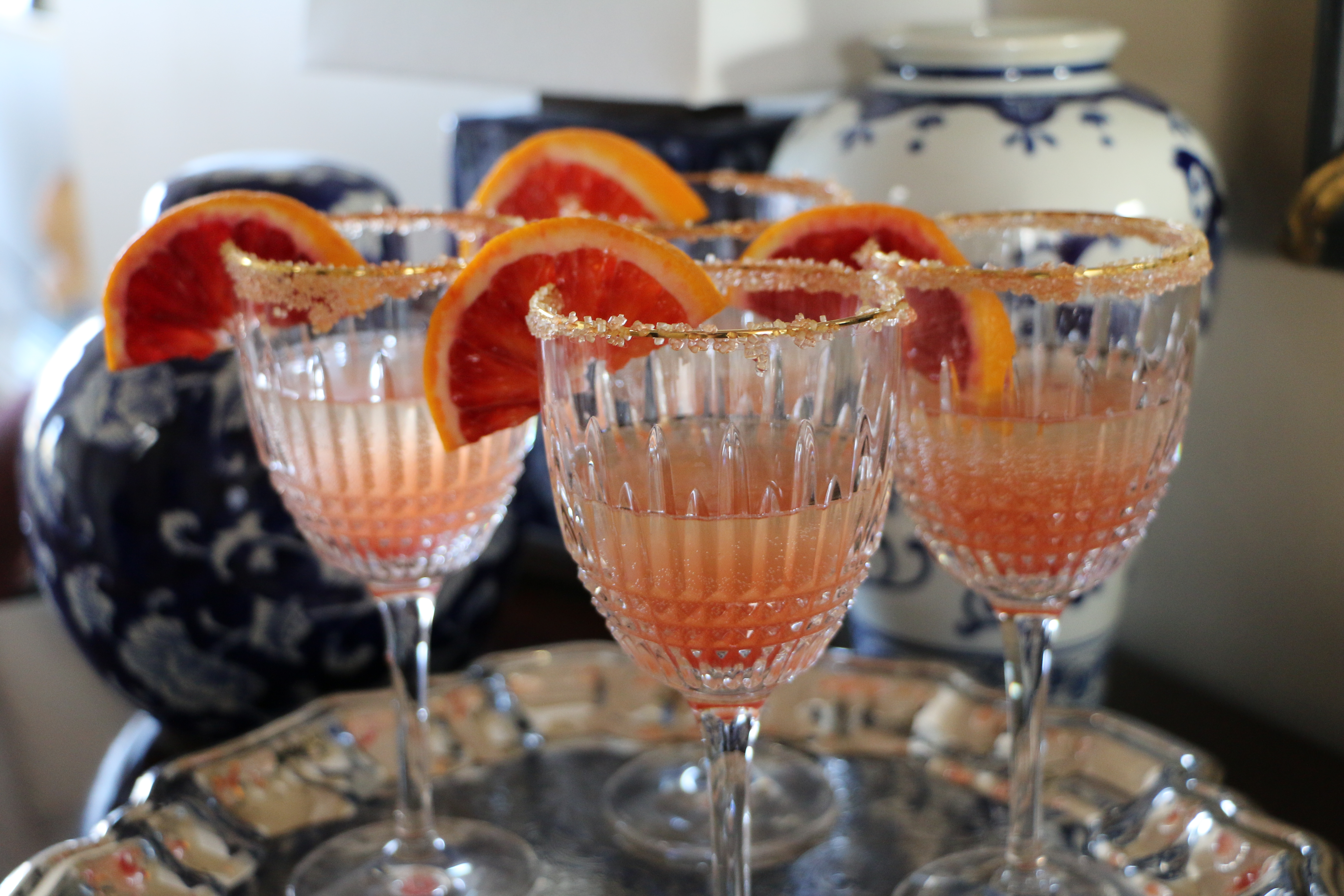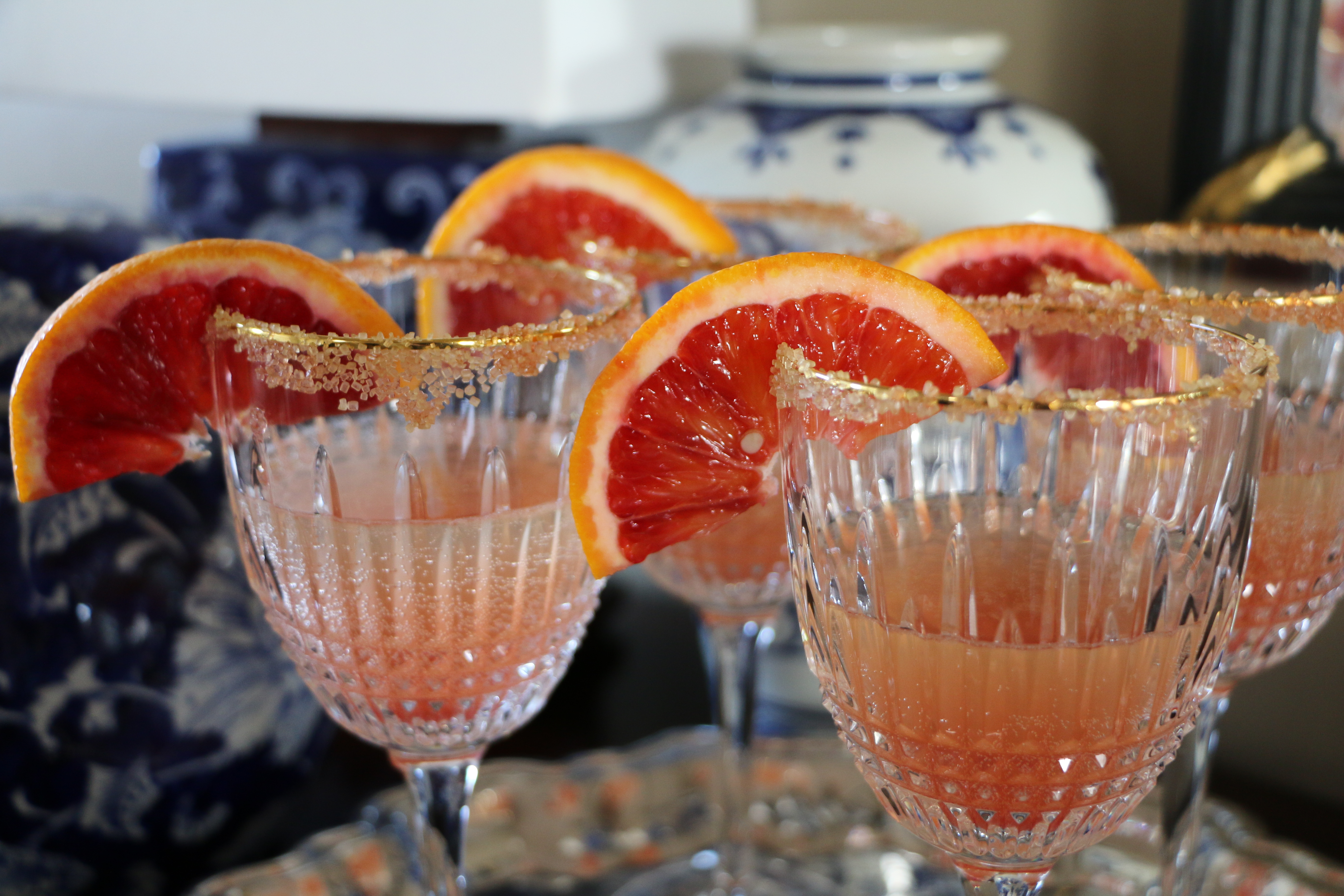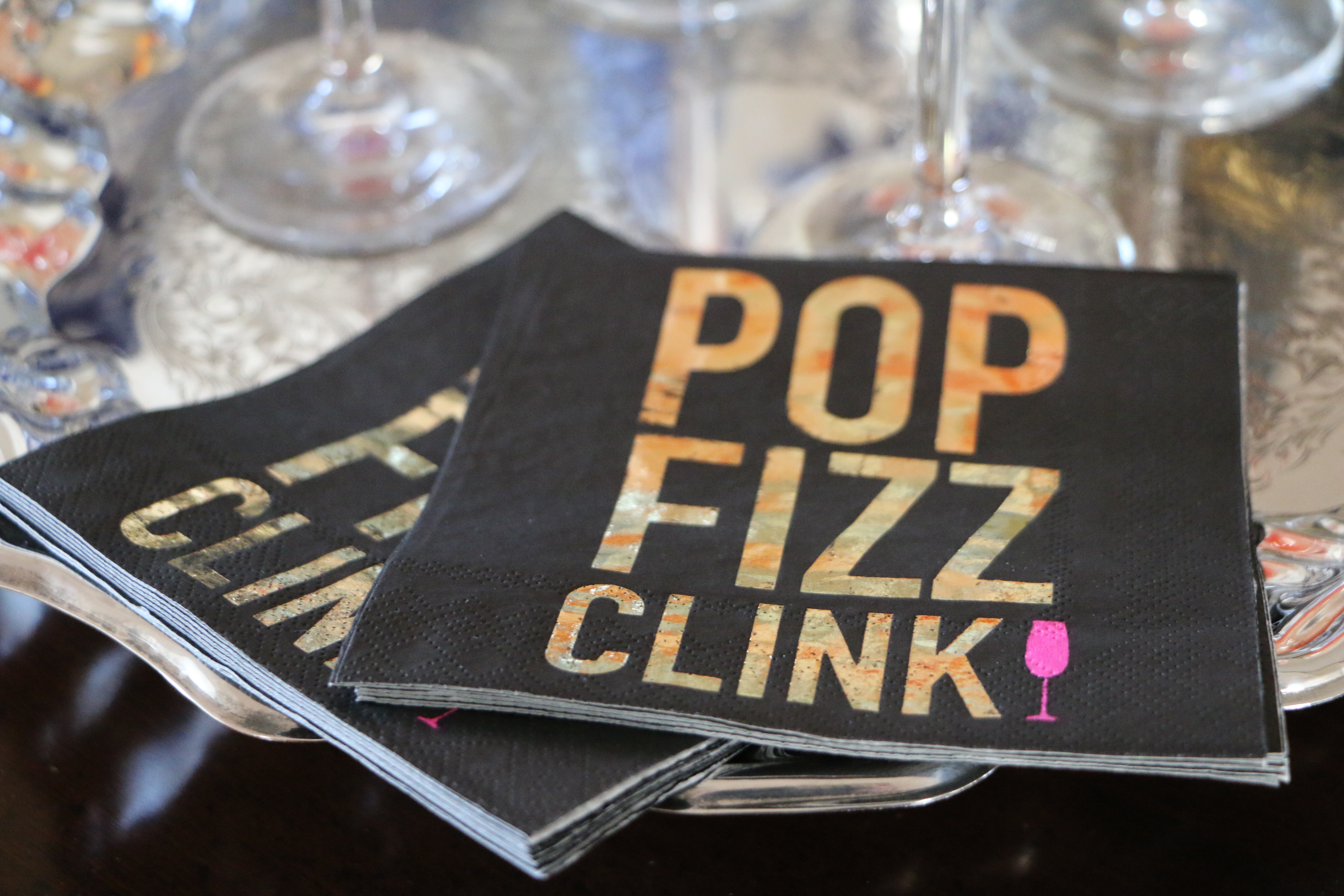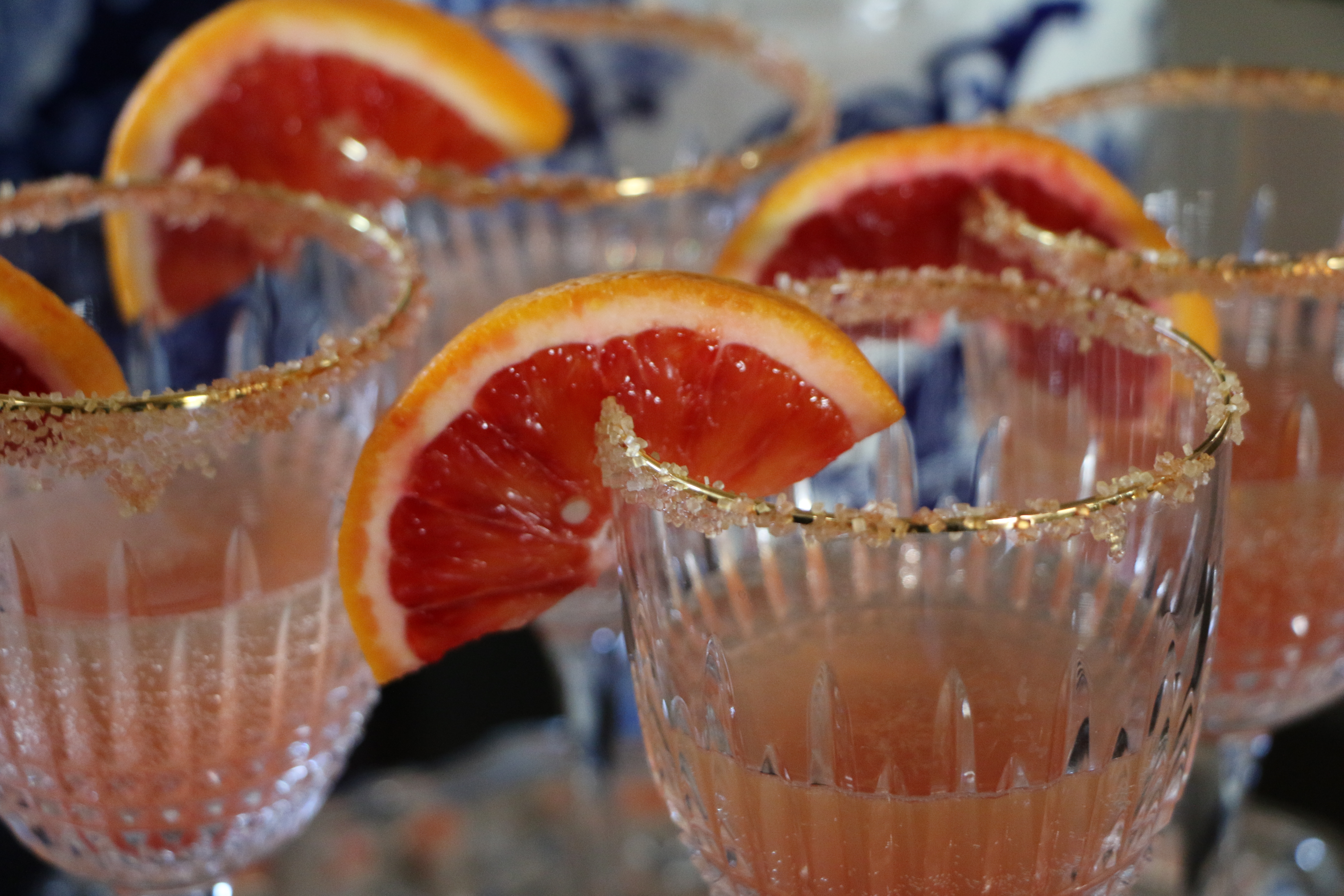 And what's a good awards night viewing get-together without popcorn? I used these too-cute gold and white polka dot treat bags as a nod to the movies. You can find similar ones here and here.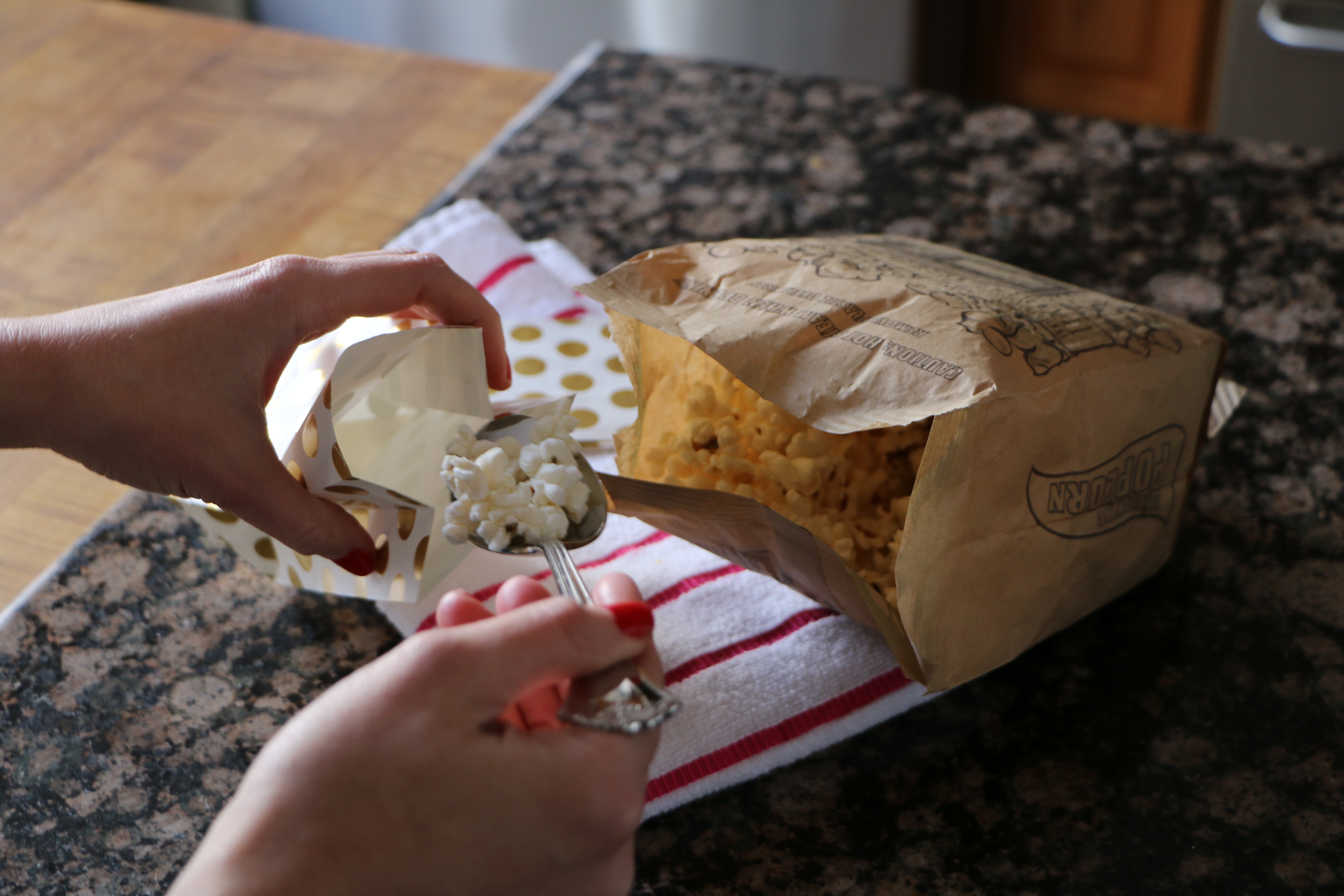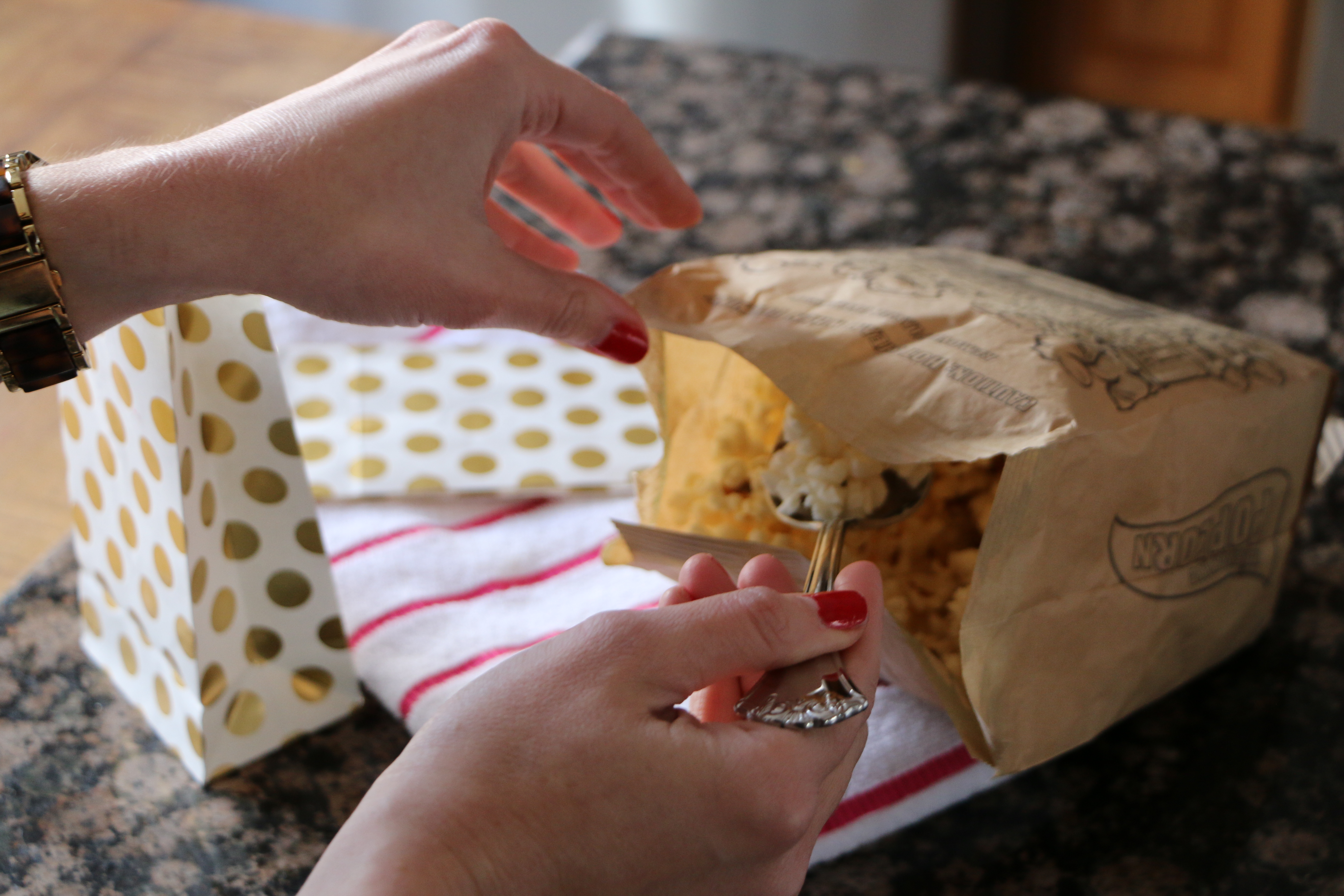 Happy watching, y'all!