Celebrating your Valentine's Day with Whole Wheat Strawberry Muffins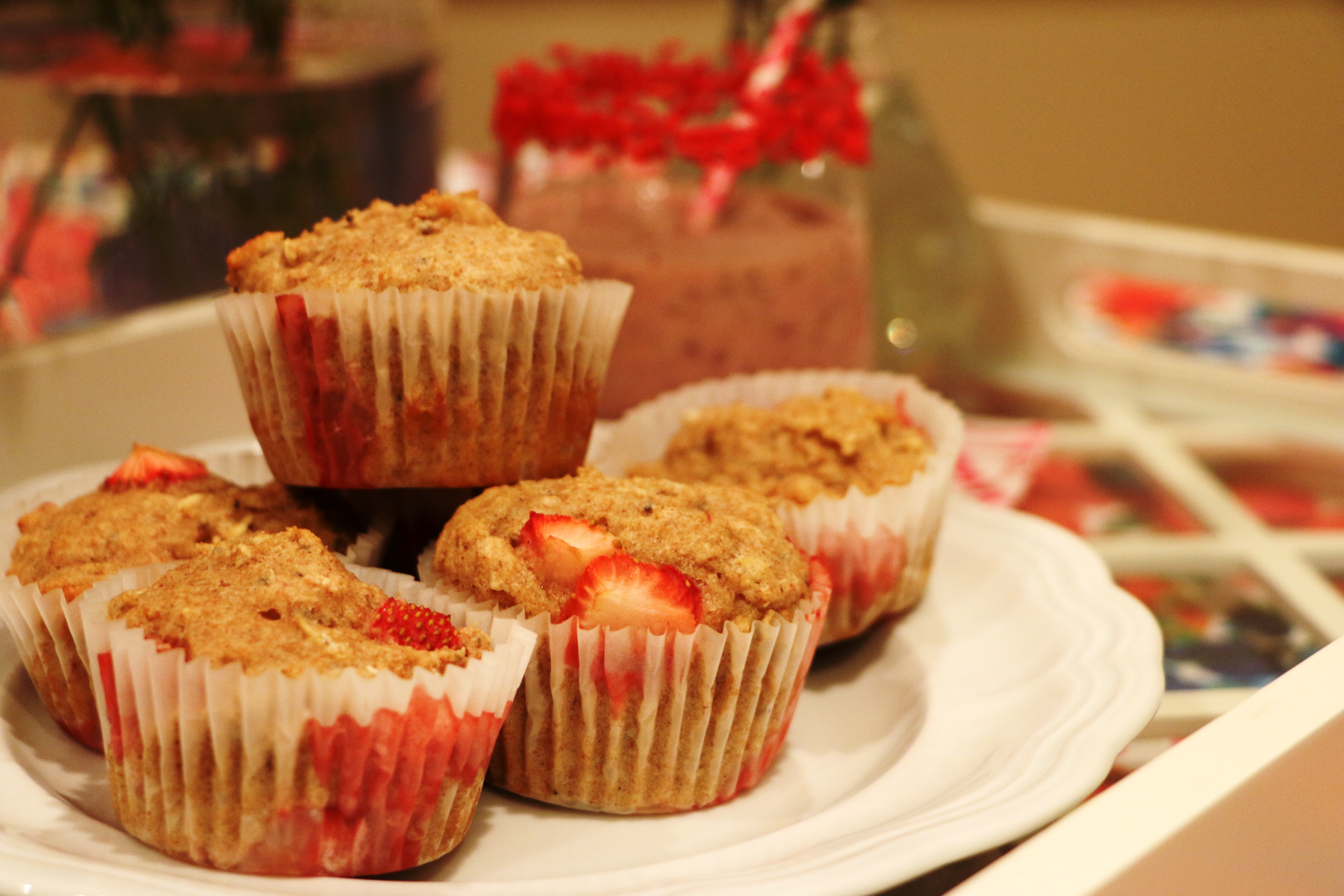 Treat your valentine to breakfast in bed without all the guilt. These whole wheat strawberry muffins are packed with oats, fresh strawberries, and chia seeds. They're the perfect, hearty dish to start your morning with a little love.
And while your valentine will feel the love, you'll need the perfect vehicle for your dish. There are all sorts of breakfast trays out there if you're on the market for one. I love this white wood and rattan tray and this white wooden tray with a removable top tray and plenty of space to stow reading materials. If you're more into the modern look, this Largo Bed Tray from Z Gallerie might be your perfect match. I also like this acacia tray for something a little more rustic.
I worked off of this recipe by The Lemon Bowl, which uses yogurt and coconut oil in place of butter. I have to tell you: the result was delicious. You don't even miss the unhealthy ingredients!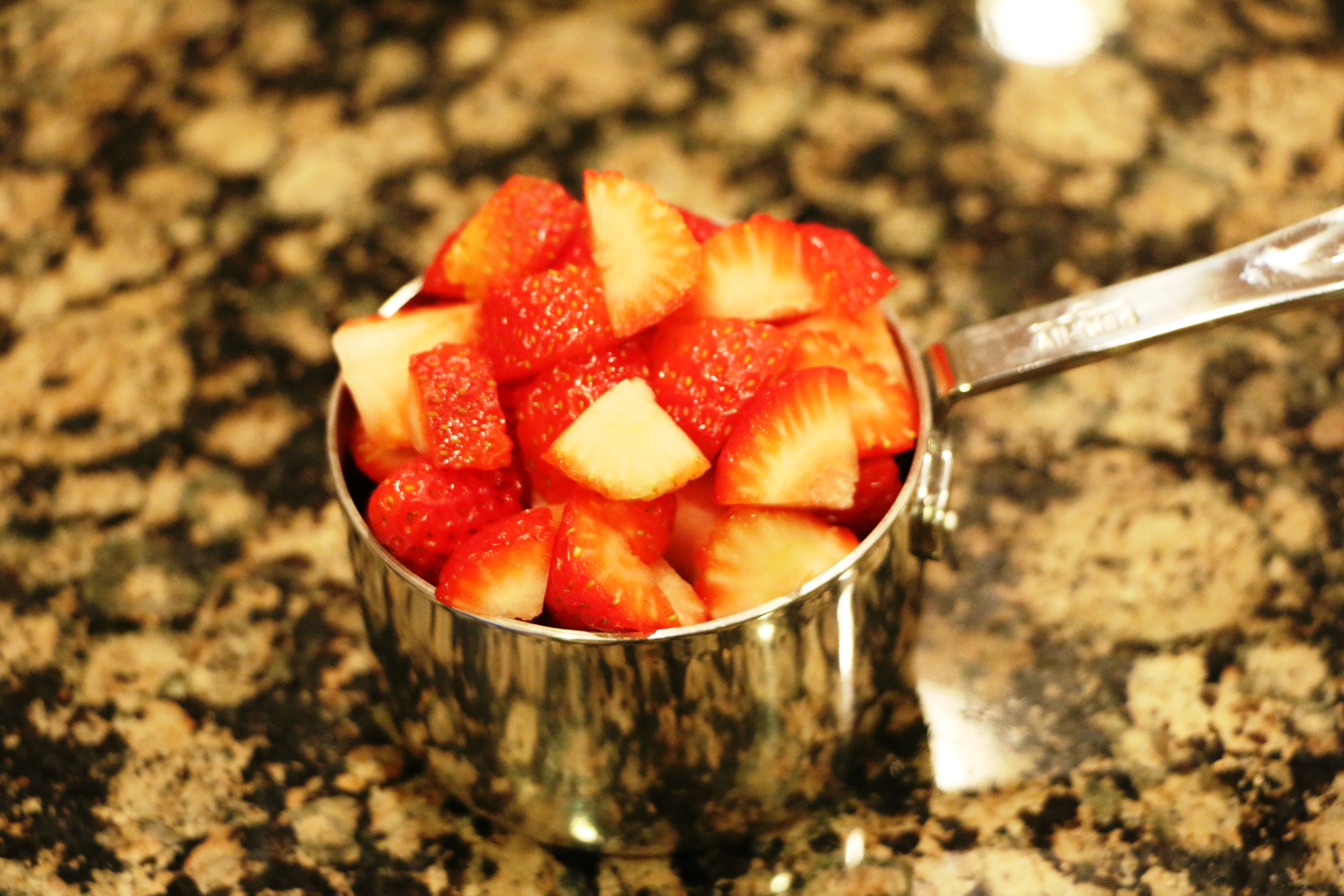 Here's what you'll need:
1 1/2 cups whole wheat flour
1/2 c oats
1/2 c sugar
1 tbsp baking powder
1/2 tsp baking soda
1/2 tsp salt
1/2 heaping tsp cinnamon
1 tsp chia seeds
1 c plain low-fat yogurt (I used Greek)
1 large egg
3 tbsp melted coconut oil (melt in the microwave, then cool slightly)
1 tsp vanilla
1 heaping cup of fresh strawberries, diced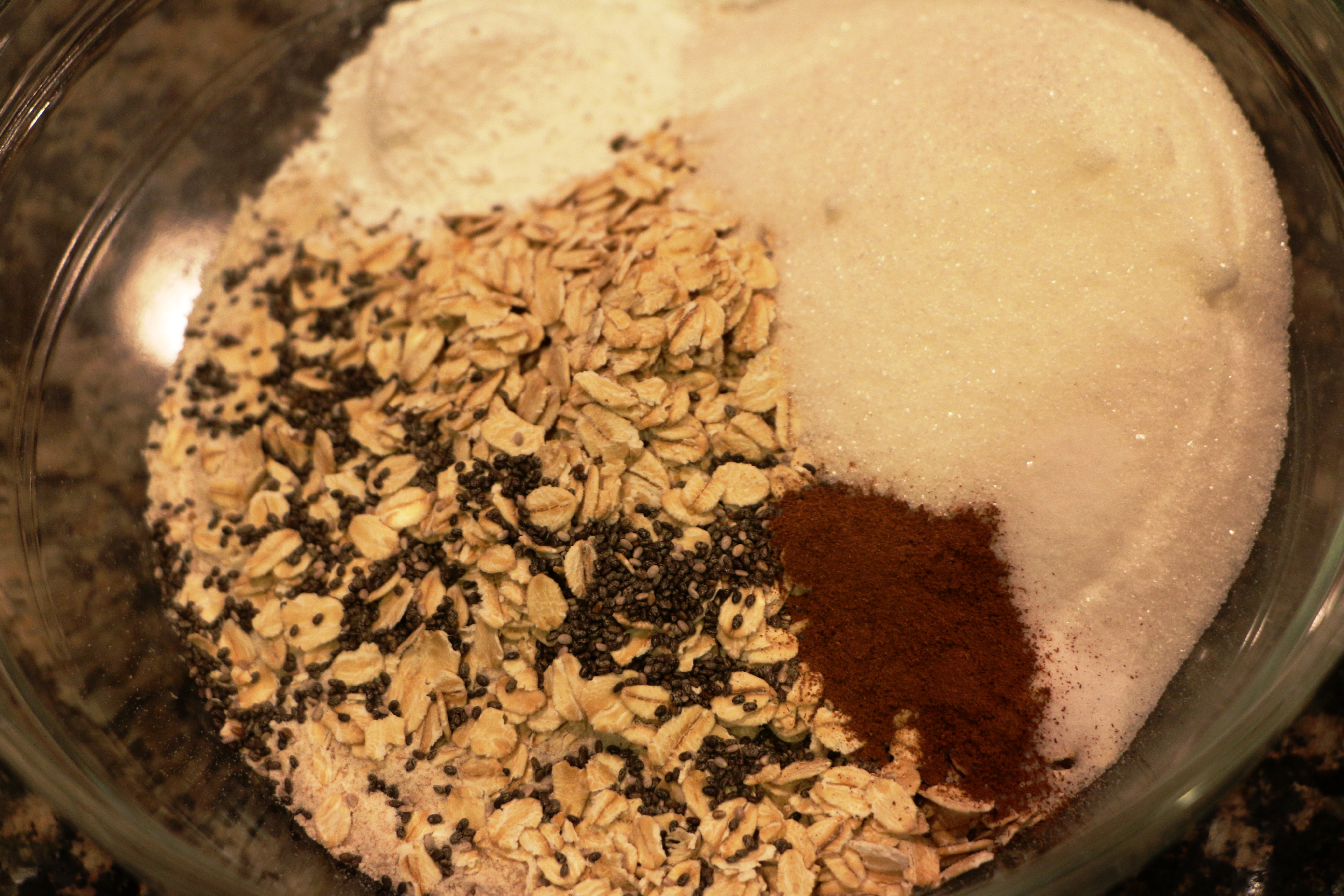 Putting it all together:
Preheat your oven to 375 degrees F.
Line your muffin pans with cupcake liners. This recipe made about a dozen and a half muffins for me.
Mix together the dry ingredients (flour to chia seeds) in a large bowl and whisk to combine.
Next, whisk together the yogurt, egg, melted coconut oil, and vanilla in a medium bowl. Once whisked, slowly pour the wet ingredients into the dry ingredients. Mix just enough to combine.
Gently fold in your fresh strawberries.
Divide your batter using an ice cream scoop or tablespoon.
Bake for 20-25 minutes, and enjoy!