A Sweet, Kentucky Spin on an Italian Classic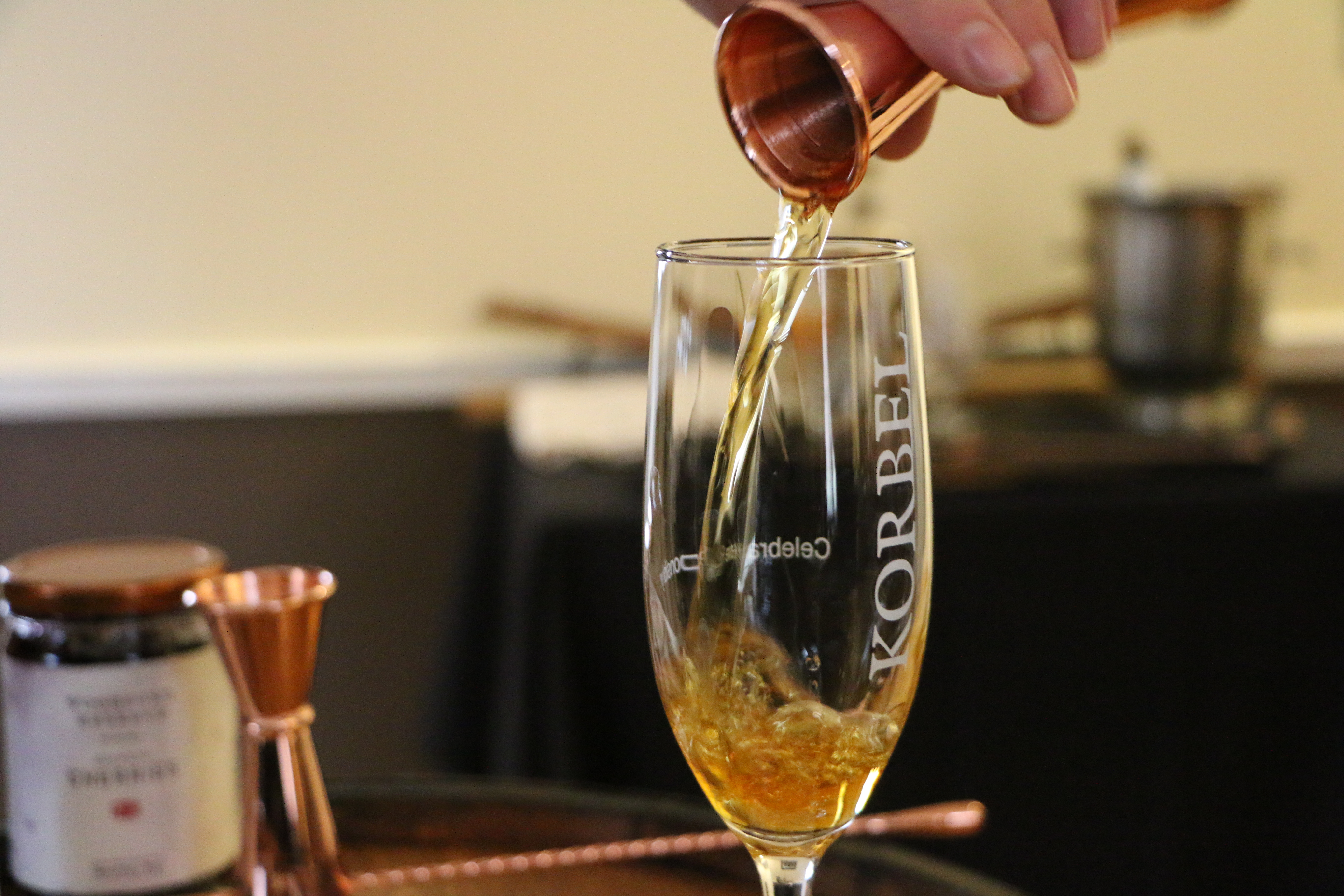 It was in the near-single digits when we arrived at Woodford Reserve a few days ago in Versailles, Kentucky. The wind and snow flurries made the already-cold day seem that much chillier, especially for this native South Carolinian.
So, the last thing we were expecting to make in the day's mixology class was a summery Bellini. Turns out, we were in for a surprise. In true Woodford fashion, our mixologist J.P. walked us through the steps of making a cocktail that blended an Old Fashioned with a peach Bellini.
The result? Something fantastic.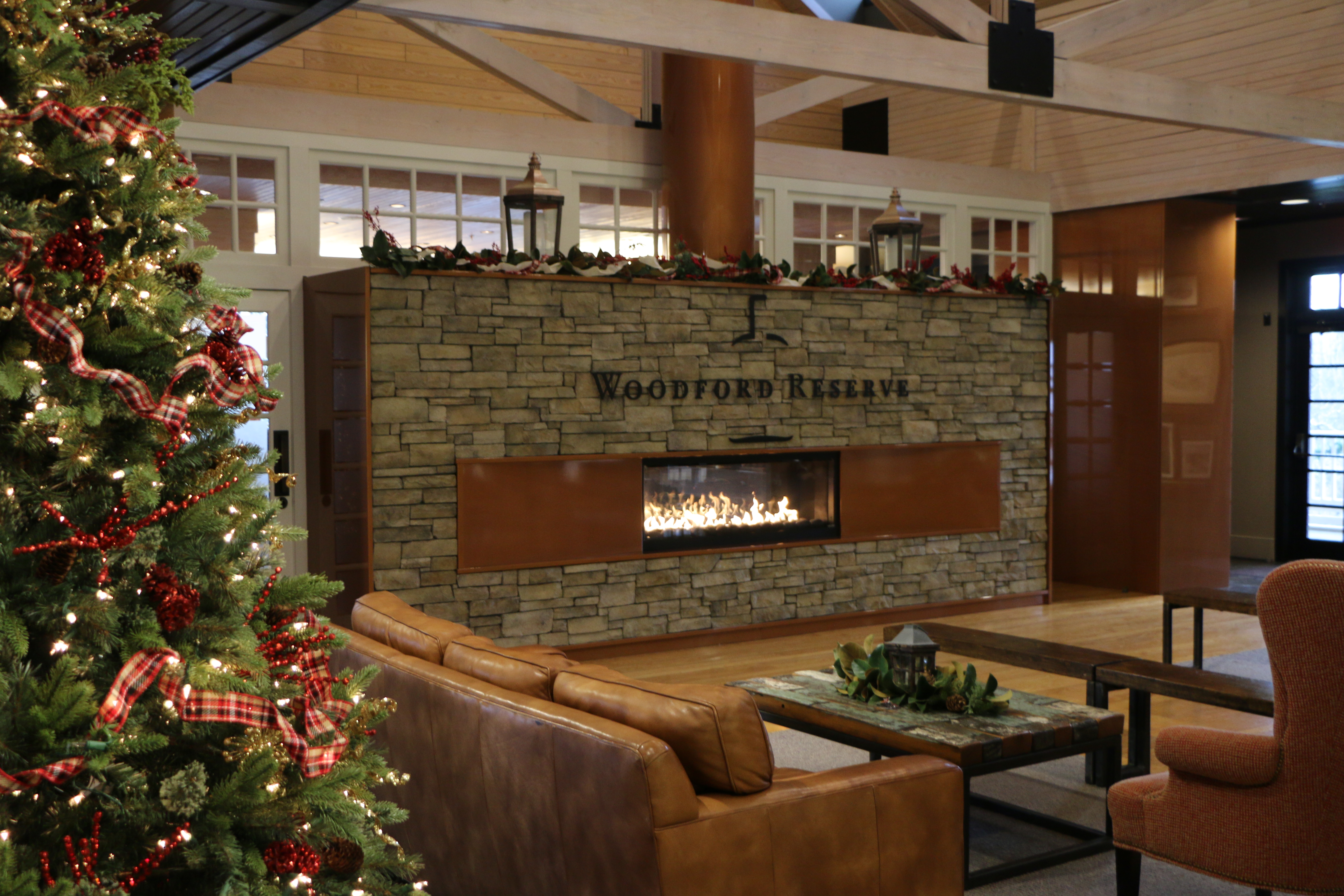 The main area of the Woodford Reserve Distillery dressed up for the holidays for a few more days.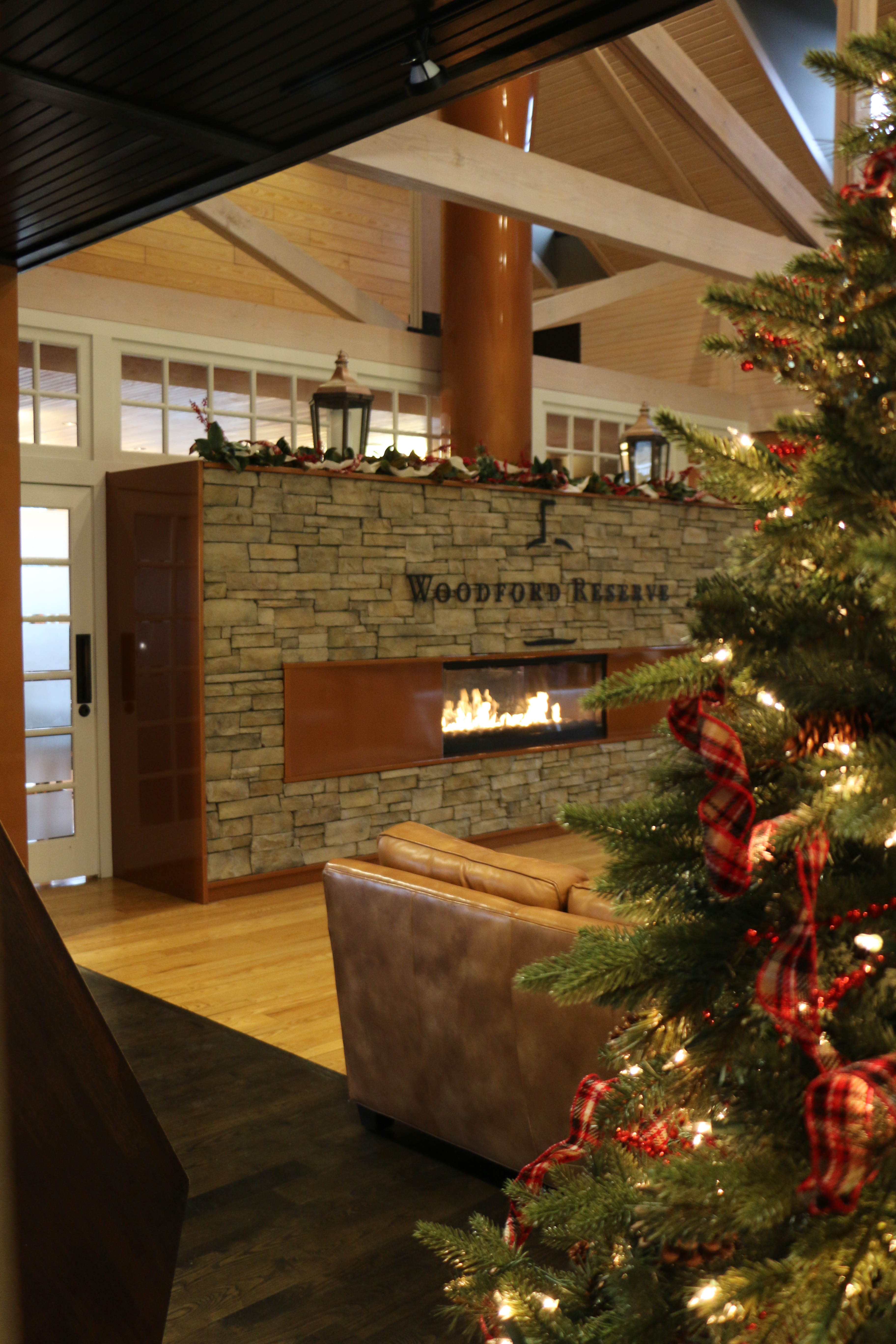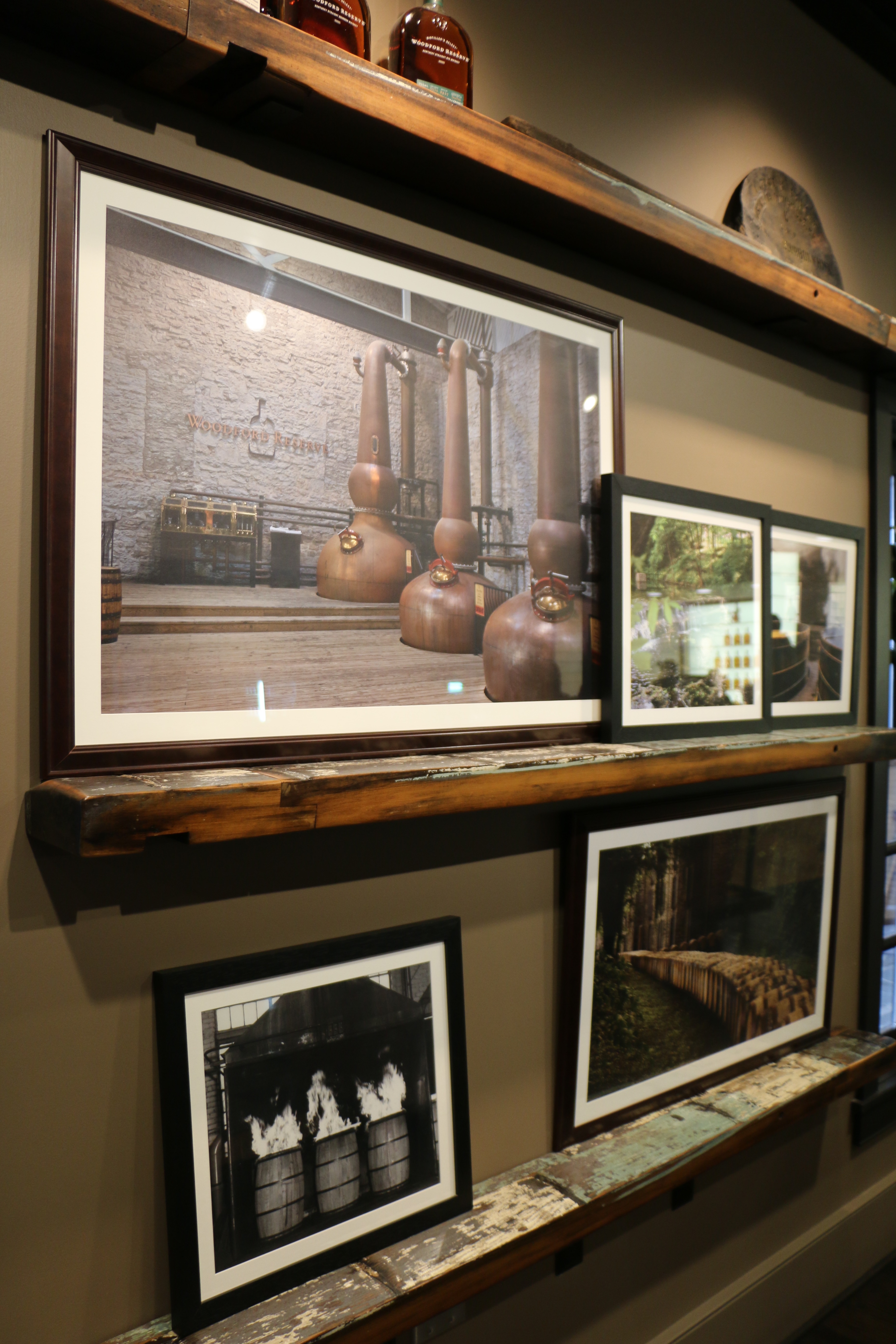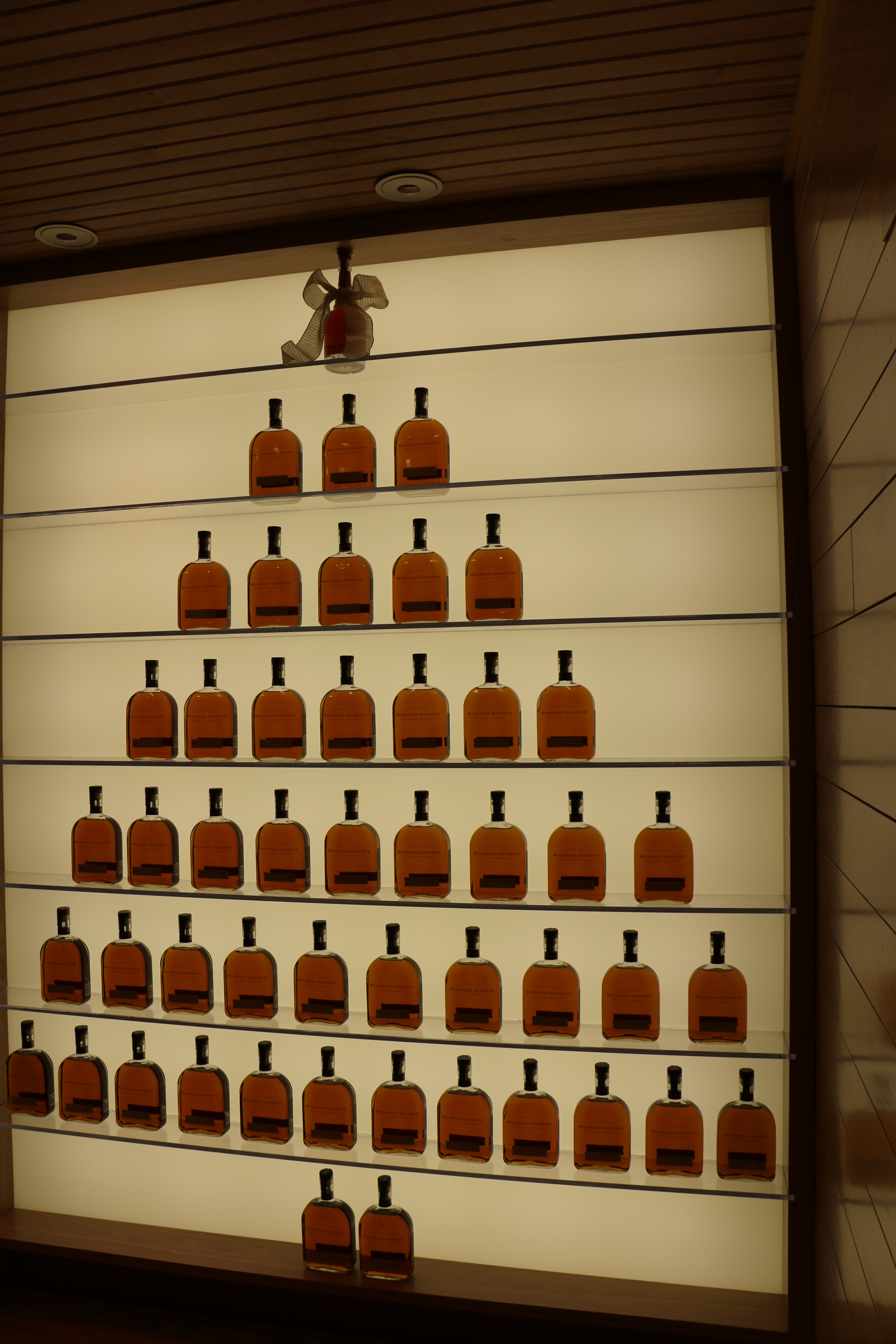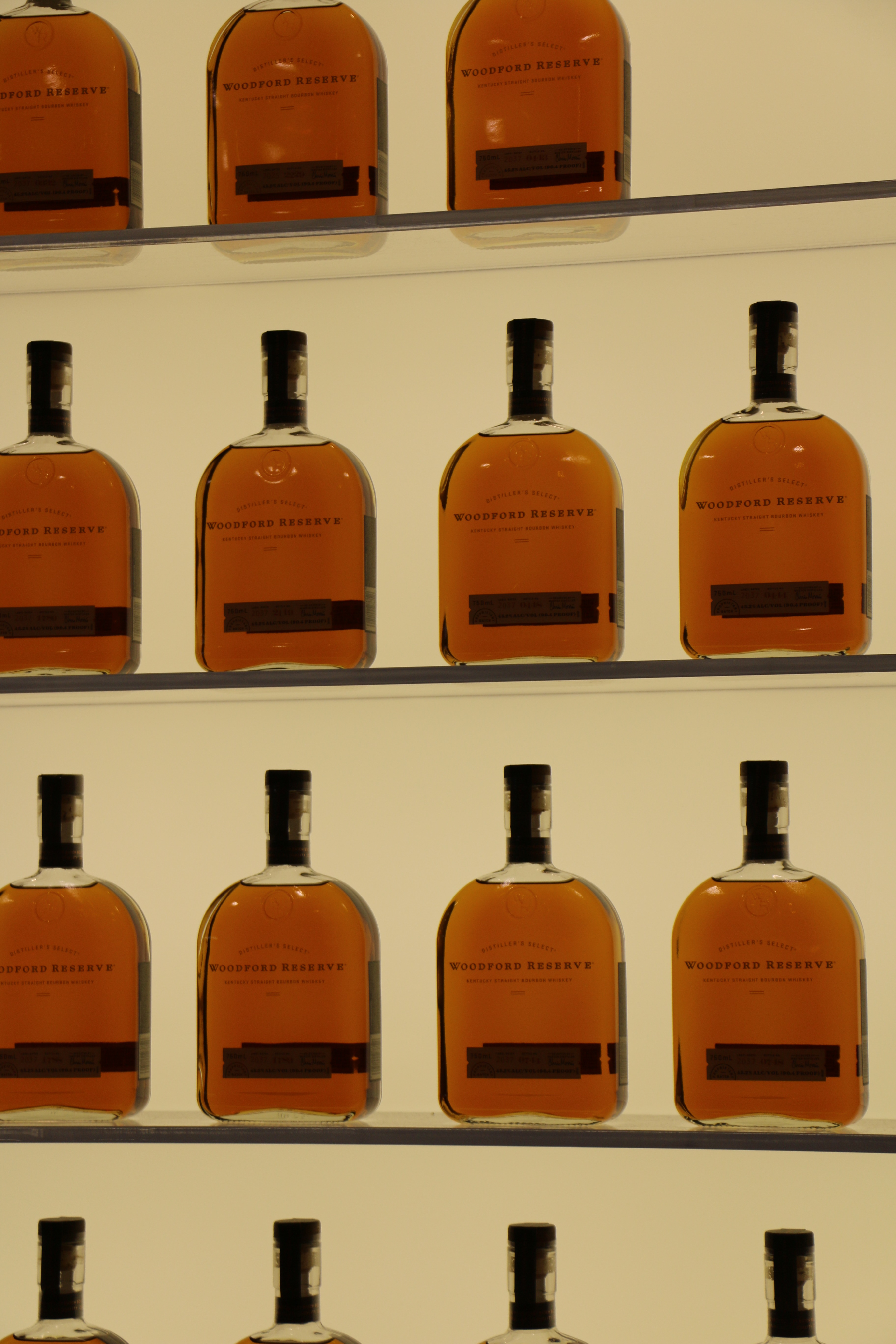 The Bellini started at the legendary Harry's Bar in Venice. It was born out of Giuseppe Cipriani's admiration of the pink glow that Venetian painter Giovanni Bellini evoked in his paintings and out of a love of white peaches. Cipriani sought to combine both into a beautiful cocktail, and so, the luscious Bellini was born.
In this version, we take the fabulous peach puree and bubbles (using Brut champagne instead of Prosecco) that make up the classic Bellini and add a few delicious twists.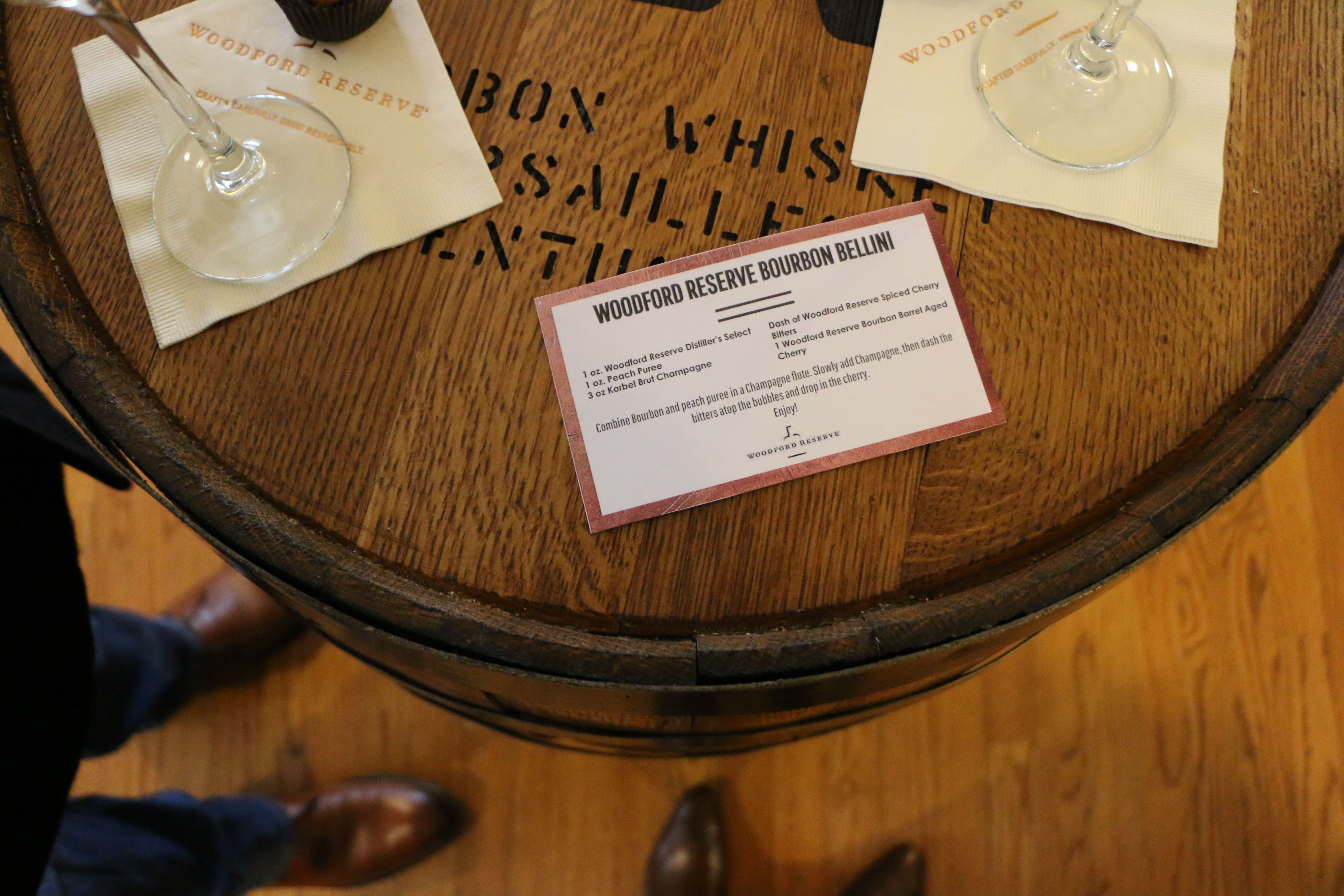 Here's what you'll need:
1 oz. Woodford Reserve Distiller's Select
1 oz. peach puree (fresh is best, of course, but we used frozen since it was end of December)
3 oz. Brut champagne (you'll want something more on the drier side, less on the sweeter side)
Dash of cherry bitters
A few bourbon cherries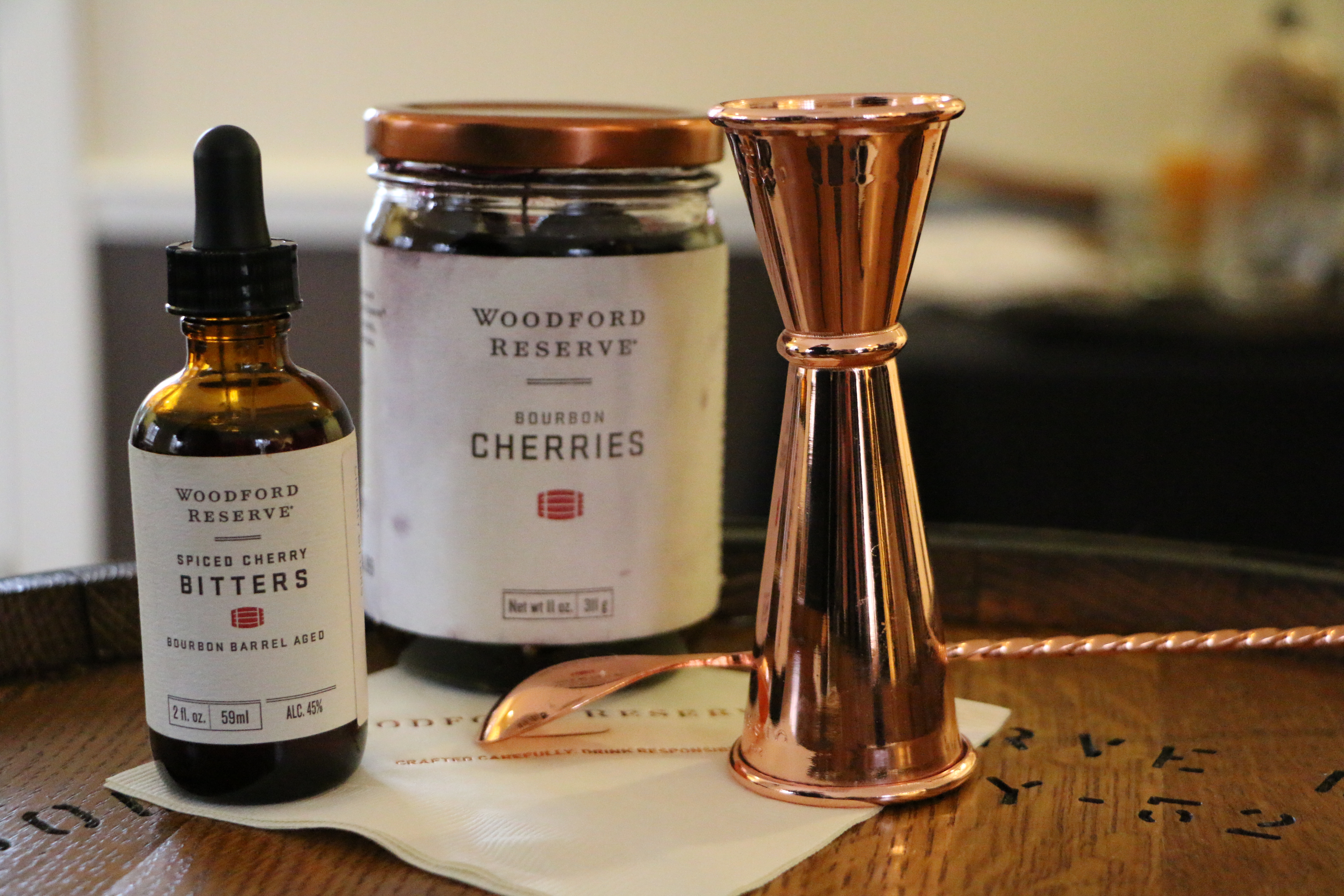 The double jigger is a terrific tool to buy if you don't have one already. It makes measuring out your cocktails that much easier with one side measuring out 1 ounce and the other measuring out 2 ounces. You can find a similar copper double jigger here, and a more modern take here. If you're more of a stainless steel person, here is a great one for $10.00.
The cocktail spoon is also a great staple to have on-hand in your bar tools set. I love this one from Williams Sonoma – for $8.00 here. Here is a copper version if you're sticking with a color theme.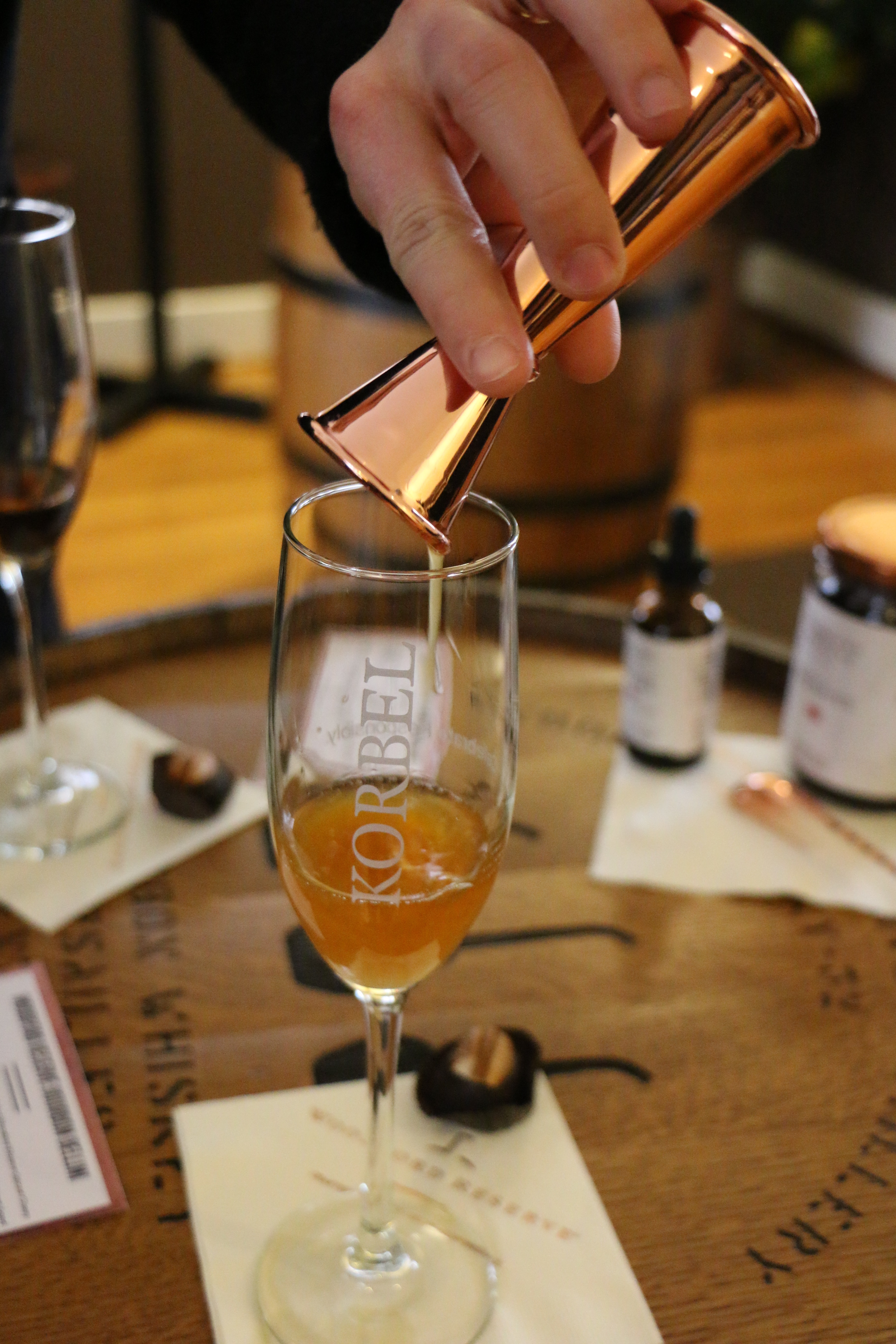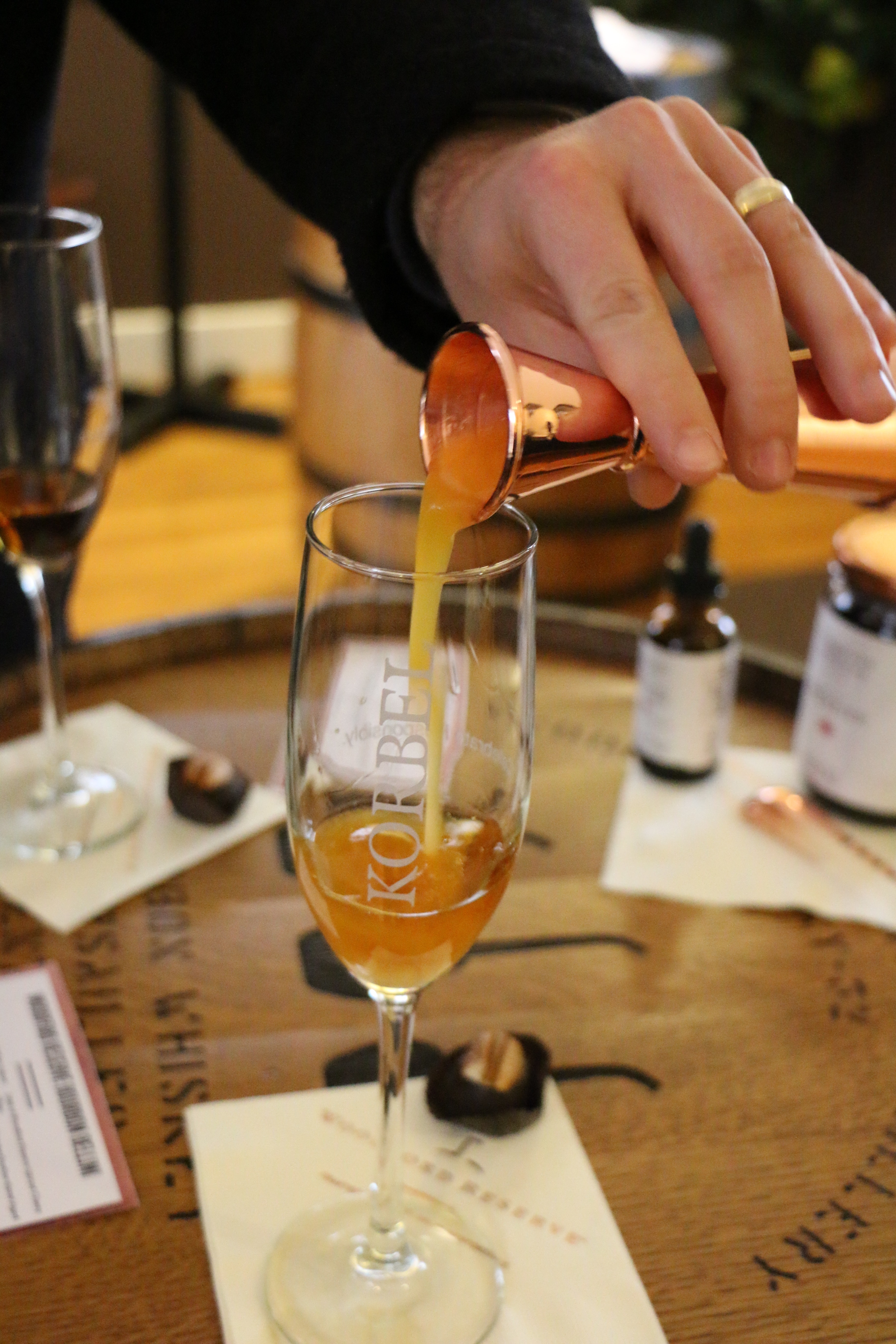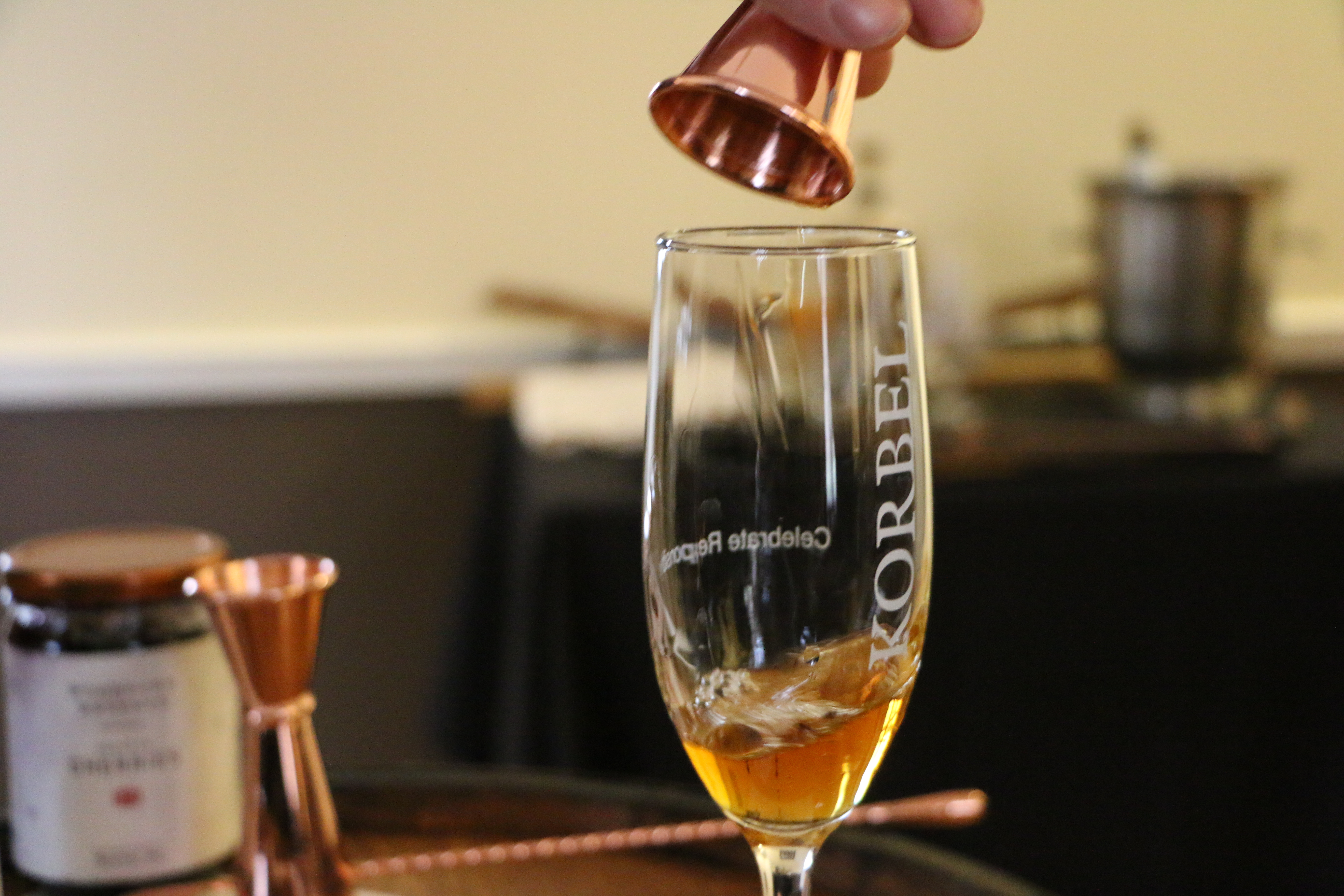 Bourbon cherries are as plentiful in Kentucky as the pecan-topped chocolate bourbon balls that distilleries offered their bourbon tasters, and for good reason. You can buy the Woodford aged bourbon cherries here. These are the darker cherries and my personal favorite. Maker's Mark has the slightly sweeter, more Maraschino-style cherries for sale here.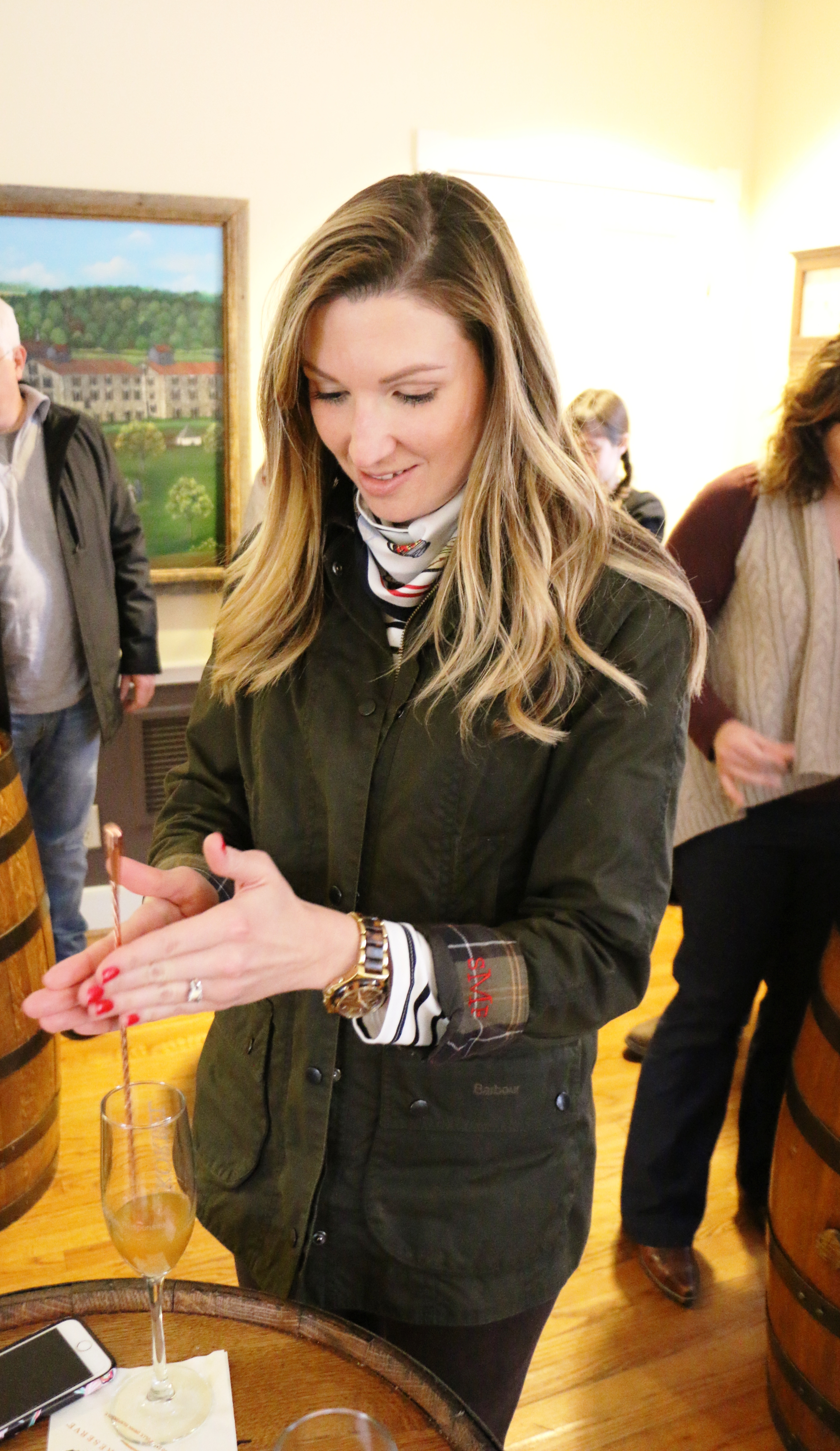 (Wearing Barbour Beadnell jacket – go up a size for roomier fit, monogrammed at Tuckernuck DC; St. James similar turtleneck – wearing the iceberg/navy, which is sadly sold out – similar also here; Lysse faux suede leggings – under $100; J.Crew silk scarf – available in some stores, similar here, here, and here)
Here's how to make it:
Combine your bourbon with the peach puree in a champagne flute (love the shape of these) using the cocktail spoon.
Slowly add the champagne, then immediately drop in a dash of the bitters.
Here's where you can decide whether you want your Bellini to be stacked or mixed completely. If you opt to mix it completely, you'll have a consistent flavor throughout. Mix it by gently swirling it as you would a glass of wine (in a clockwise, circular manner). If you leave it stacked, you'll have a different flavor in almost every sip. The choice is all yours. 
Top your Bellini off with a cherry or two and enjoy!